Our Panelists & Mentors Talk About Sammaan 2020
Shankar Mahadevan for Music
Pt. Pravin Godkhindi for Wind Instruments
Pt. Jayateerth Mevundi for Vocals
Purbayan Chatterjee for Strings
Shri Talat Aziz for Ghazal
Pt. Satish Vyas for Santoor
Debopriya Chatterjee for Flute
Pt. Ajay Joglekar for Harmonium
Pt. Yogesh Samsi for Tabla
Smt. Shama Bhate, Senior Mentor for Kathak
Dr. Lakshmi Rekha, Mentor for Bharatanatyam
We Invite You To Participate
Panelists of Sammaan reflect upon how artists have tendency to sometimes hide in their shells. They urge you to burst out with your talent and make the best use of this global talent hunt.
RFPA, in partnership with Shankar Mahadevan Academy, proudly announces SAMMAAN, a word-wide talent hunt competition held for artists seeking a platform for their career to take flight.
Patrons of Sammaan Talk About This Grand Event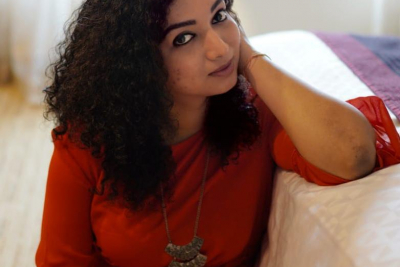 Ruta Deo In Conversation With RFPA
Art Binds Us Together, Says Ruta Deo "Art washes away from the soul the dust of everyday life" said Pablo Picasso. In times as difficult as what we all are facing, art is something that…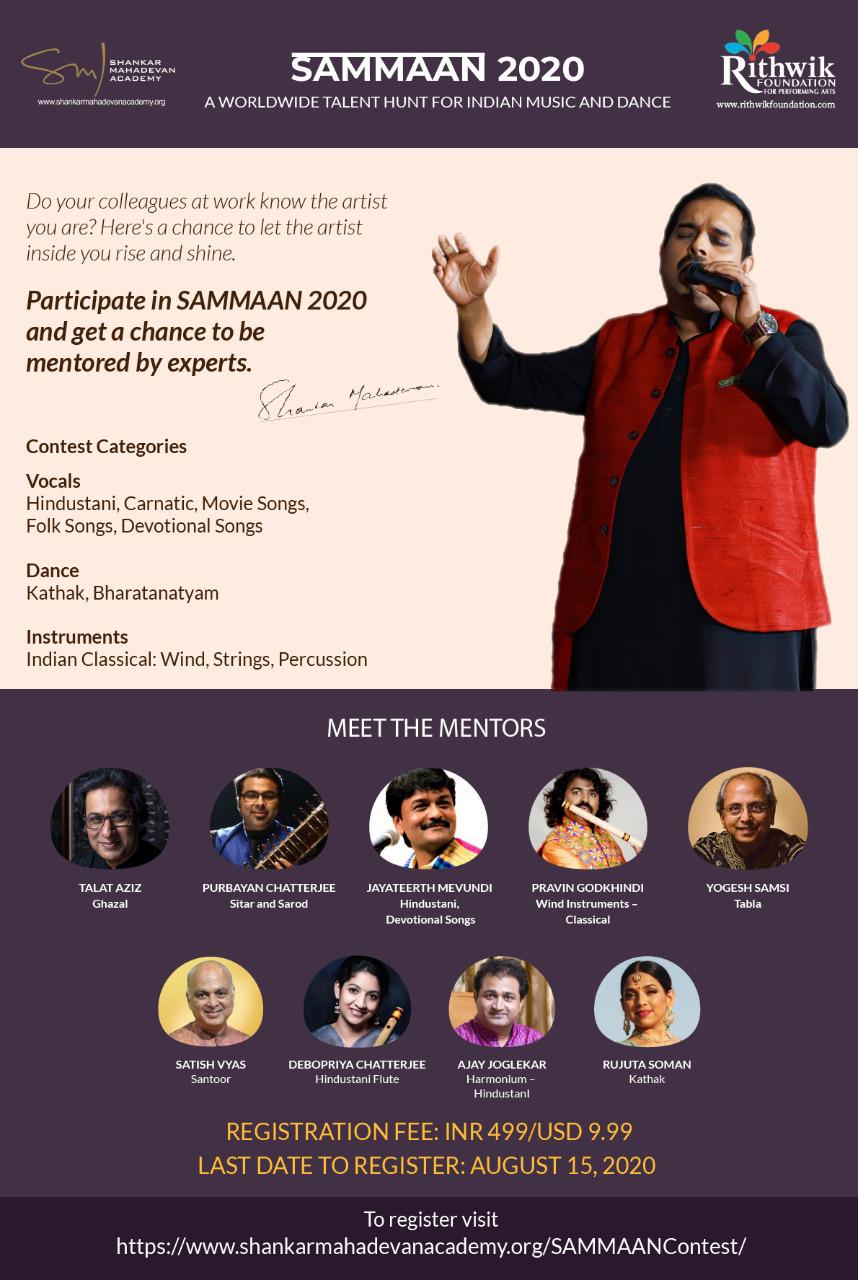 An Opportunity Young Artists Should Not Miss
Present Your Art To Maestros
Imagine you get a chance to showcase your talent in dance or music to maestros like Shankar Mahadevan, Talat Aziz, Jayateerth Mevundi, Praveen Godkhindi, Debopriya Chatterjee, Purbayan Chatterjee, Yogesh Samsi, Rujuta Soman and more.
SAMMAAN can make it happen. SAMMAAN is a worldwide digital talent hunt in Indian music and dance. It brings you a rare opportunity to perform in front of maestros from the safety of your home and to learn from the direct feedback you get from them. SAMMAAN will not just showcase talent, but also nurture it. Artists who win at SAMMAAN will get a masterclass from a maestro who is their idol, and get a scholarship to pursue a higher study in their field of art.
Who can take part in Sammaan?
A one-of-its kind contest, SAMMAAN is open to singers, instrumentalists and dancers from around the world. Those between the ages of 6 and 14 can participate in the Children category. And those of ages 14+ can participate in the Adults category.
SAMMAAN invites artists across these genres:
Vocals: Hindustani, Carnatic, Dhrupad, Ghazal, Devotional songs, Movie songs, Folk songs
Dance: Kathak, Bharatnatyam
Instruments: Wind Instruments, String Instruments, Percussion Instruments
The Grand Finale will take place in front of maestros.

Who are the panelists?
The maestros you will be presenting for:
Shankar Mahadevan for Hindustani Music, Carnatic Music, Folk & Movie Songs
Shri Talat Aziz for Ghazal
Pandit Yogesh Samsi for Percussions
Purbayan Chatterjee for Strings
Pandit Satish Vyas for Santoor
Pandit Jayateerth Mevundi for Classical Vocals & Devotionals
Pandit Pravin Godkhindi for Wind Instruments
Rujuta Soman for Classical Dance
Pandit Ajay Joglekar for Harmonium
Debopriya Chatterjee for Flute
Have questions about this digital talent hunt?
Find answers to many Sammaan related questions on our Contest Guide.

Sammaan 2020 Is Supported By
Registrations So Far
You could be one of them
Art Forms
For You To Choose From
World Renowned Panelists
Present your talent to maestros
Do you think you need more training and practice before you can register for a global talent hunt?
You can sharpen your skills by learning from artists at the zenith of their fields. RFPA has a team of experienced gurus you could learn from.