Our Vision
The foundation aims at promoting performing arts by supporting upcoming talent in the field of music and dance and give them a platform to showcase their work.

We Are On A Cultural Journey
The Milestones We Want To Reach
Produce shows globally featuring Indian Performing Arts
Curate and Manage music festivals internationally, with digital broadcasting
Preserve, digitise, and accord Heritage Music Archives
Provide Professional Career Management of Indian Musicians and Dancers
Bring about digital innovation in the field of Indian music and dance

Rithwik Foundation for Performing Arts is founded by Mr. Praveen P. Kadle in March 2019, with a vision to promote and preserve the rich heritage of our Indian Performing Arts including Classical Music and Dance and to create unique digital and physical platforms.
Mr. Kadle is a senior corporate executive having worked as a Director in the Tata Group for more than 30 years. He has been conferred with various awards and recognition by prestigious Indian and International organisations and Institutes for his contribution to the Indian Industry.
Mr. Kadle says, "Indian Performing Arts like Classical Music and Dance need to be preserved as a part of our rich Indian heritage. The future Indian generations need to understand, appreciate, support and participate in this glorious culture handed over through generations. While the Central Government, State Governments as well as some of the NGOs are doing their best to protect, preserve and encourage this rich heritage, it is necessary that many more Non Profit making institutions need to come forward and contribute towards this purpose.
It was with this aim that I decided to set up the Rithwik Foundation For Performing Arts in 2019."

Our Team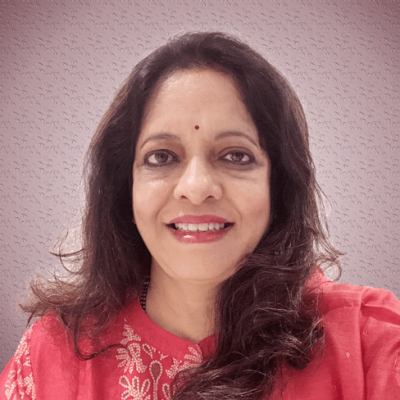 Chetana Praveen Kadle is the Founder Director of Rithwik Foundation for Performing Arts. She is responsible for directing the activities of Foundation and planning and coordinating the governance aspects of the foundation.
She is a fine artist and paints portraits and landscapes in oils and acrylics. She has participated in art exhibitions and her paintings adorn the walls of many homes in India as well as abroad.
Her passion for learning new art forms has led to her completing various projects like Nirmal painting, Batik painting and Puppet-making; to name a few.
She is the coordinating editor of Parijna books for children published by Parijnan Foundation – a Charitable Trust. She is also a digital artist and is currently illustrating a book for children. Chetana is keenly interested in promoting all forms of Crafts and the Performing Arts.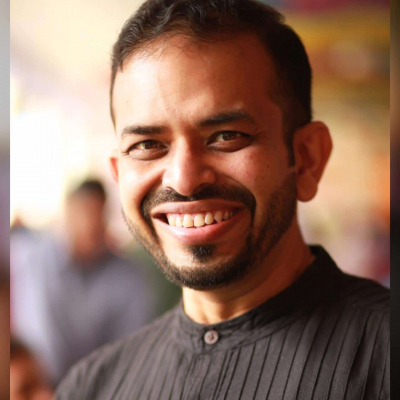 Sudipto serves as director in the foundation and is responsible for crafting strategies to make the foundation future ready and position itself as the most innovative and respected music organisation with a focus of creating performers of the future as well as preserve the rich cultural tradition.
He is also responsible for curation and promotion of Classical music and dance – in terms of setting up flagship music festivals and supporting most renowned music academies across the country.
In his professional capacity, he is presently the Group Head Human Resources, Business Excellence and Office of Strategy Management of Tata AutoComp Systems and is involved in the foundation in a voluntary and non-commercial capacity.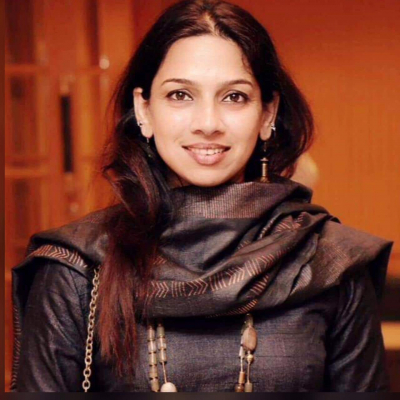 Rujuta is the Founder CEO and Director of Rujuta Soman Cultural Academy(RSCA) , which is a division of the Foundation. She is an internationally acclaimed kathak dancer  and choreographer in her own capacity, her performances are known for having the unique mix of  traditional content, rich music collaborations and digital & technology integrations to make the offerings relevant specially to the youth and international audience. RSCA is considered today as the most innovative Phy-gital Dance Academy ( Digital & Physical) which has students across the globe taught in the world class Learning Management System of RFPA and its world class dance studios. Winner of multiple coveted awards, she looks at dance as a medium for transforming the society through her  "Dance for Hope" project to reach to the economically and physically challenged children.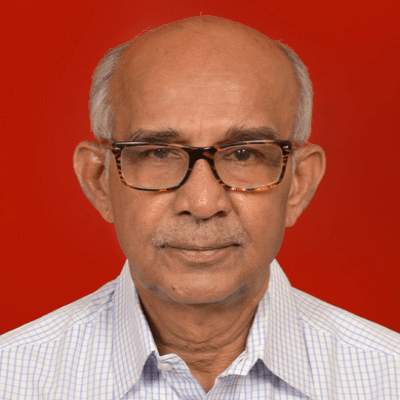 Mr Prakash Gurav was co-opted on the Board in May 2021.
He is a Chartered Accountant. He has experience of more than 40 years. He had worked in senior management positions with reputed MNC and Tata Motors Limited.
Currently, he is associated with five companies as independent director.
He brings in experience to provide guidance on matters relating to Finance & Accounting, internal control and compliances.

Plot 17, S.N. 77/2 Behind Ved Bhavan
Kothud, Pune
,
Maharashtra
411038
Promoting Performing Arts
RFPA's objective is to create performers of the future, restore the past heritage and to create unique digital and physical platforms. It is India's pioneer innovative music organisation. It focuses on creating and promoting performing arts by nurturing classical artists, and working closely with stalwart Gurus and their academies. To further our cause, we host digital cultural events and online classes for students.