November Events Line Up
What's New?
Here are our events organized in November, both at our digital Sharada Rangmanch platform and our center in Pune. Scroll ahead to know the events we have planned for you.
Digital Events
To be broadcast on our digital Sharada Rangmanch platform as well as our YouTube channel. Details to be announced closer to the events.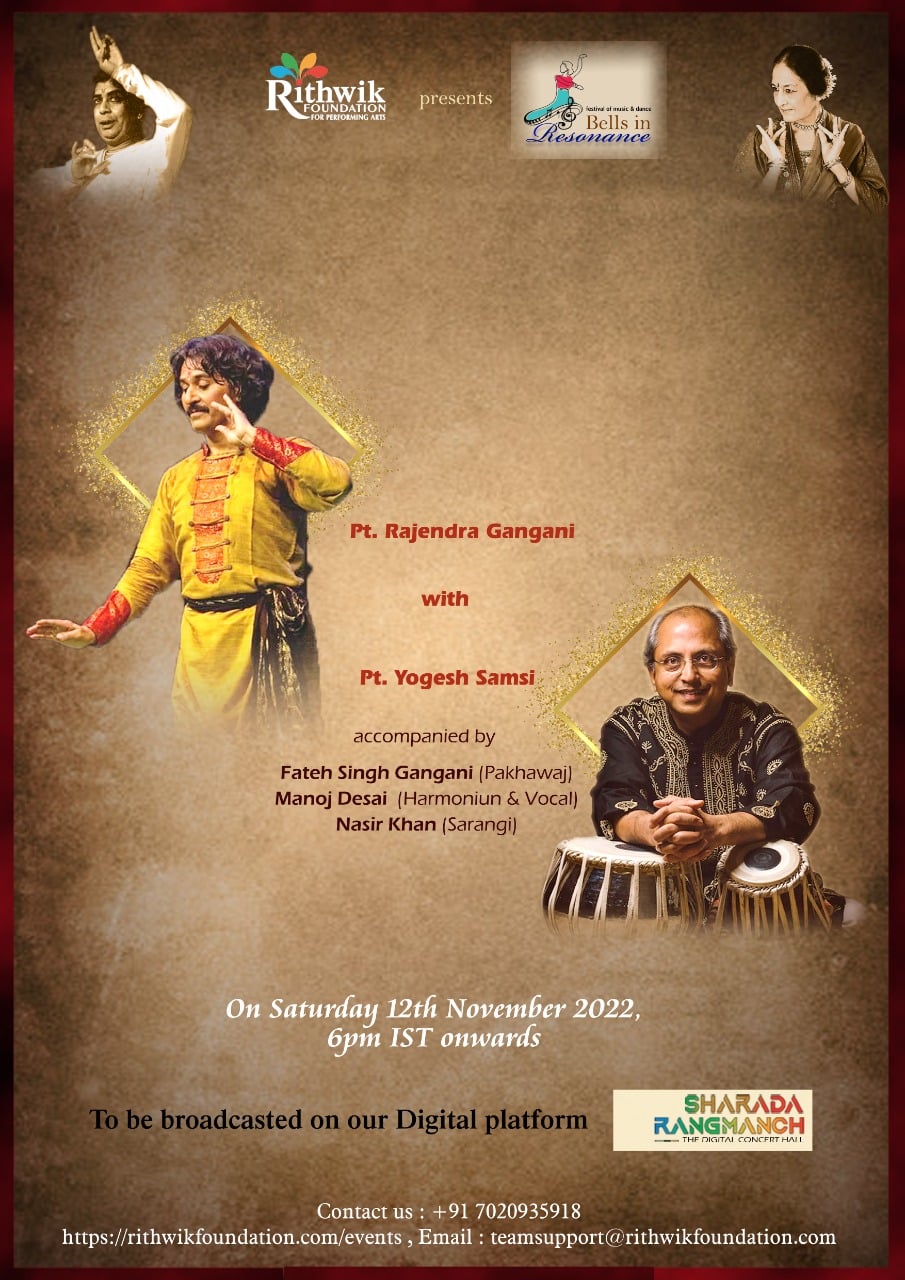 Bells In Resonance November 2022
Another rendition of our latest event series with a focus on Kathak and Vocal blend.
Featuring:
Pandit Rajendra Gangani
Pandit Yogesh Samsi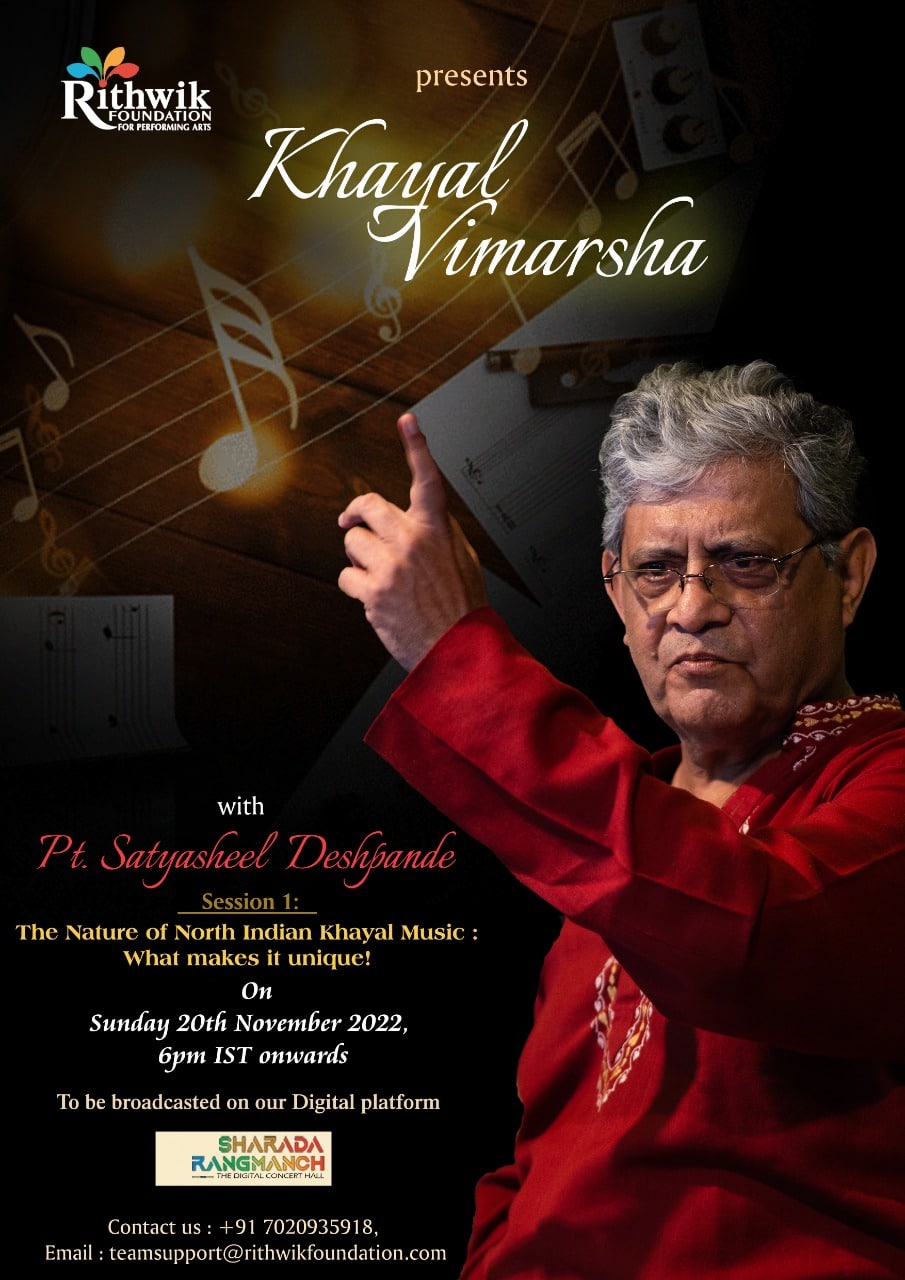 Khayal Vimarsha Session 01
The digital broadcast of our ongoing series exploring Khayal music.
Featuring:
Pandit Satyasheel Deshpande
Live Show
To be hosted at our center in Pune.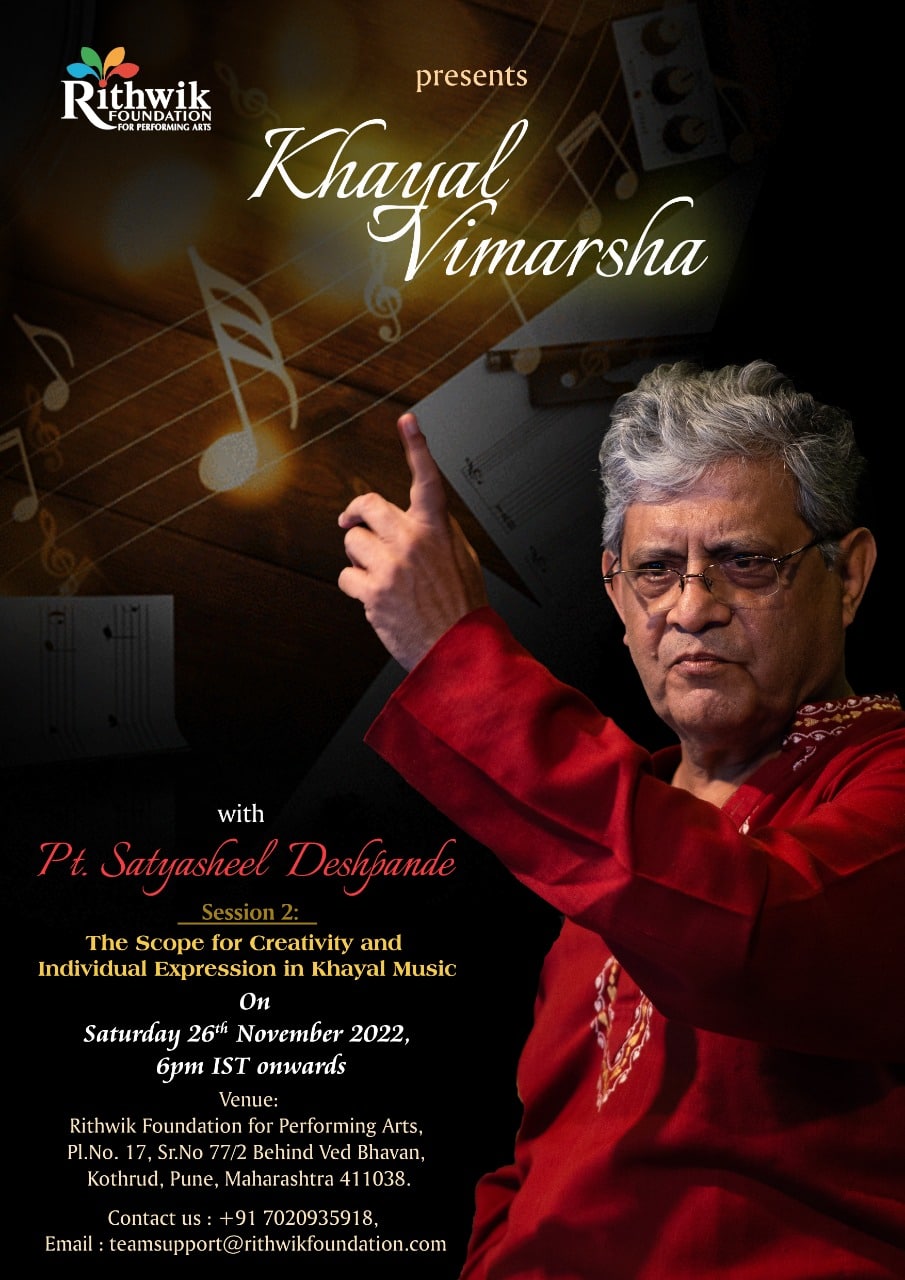 Khayal Vimarsha
Session 02 of a special series that explores the intricacies of Khayal music.
Featuring:
Pandit Satyasheel Deshpande
Events Sponsored By RFPA
Events we are proud to sponsor in association with other like-minded performing arts organizations.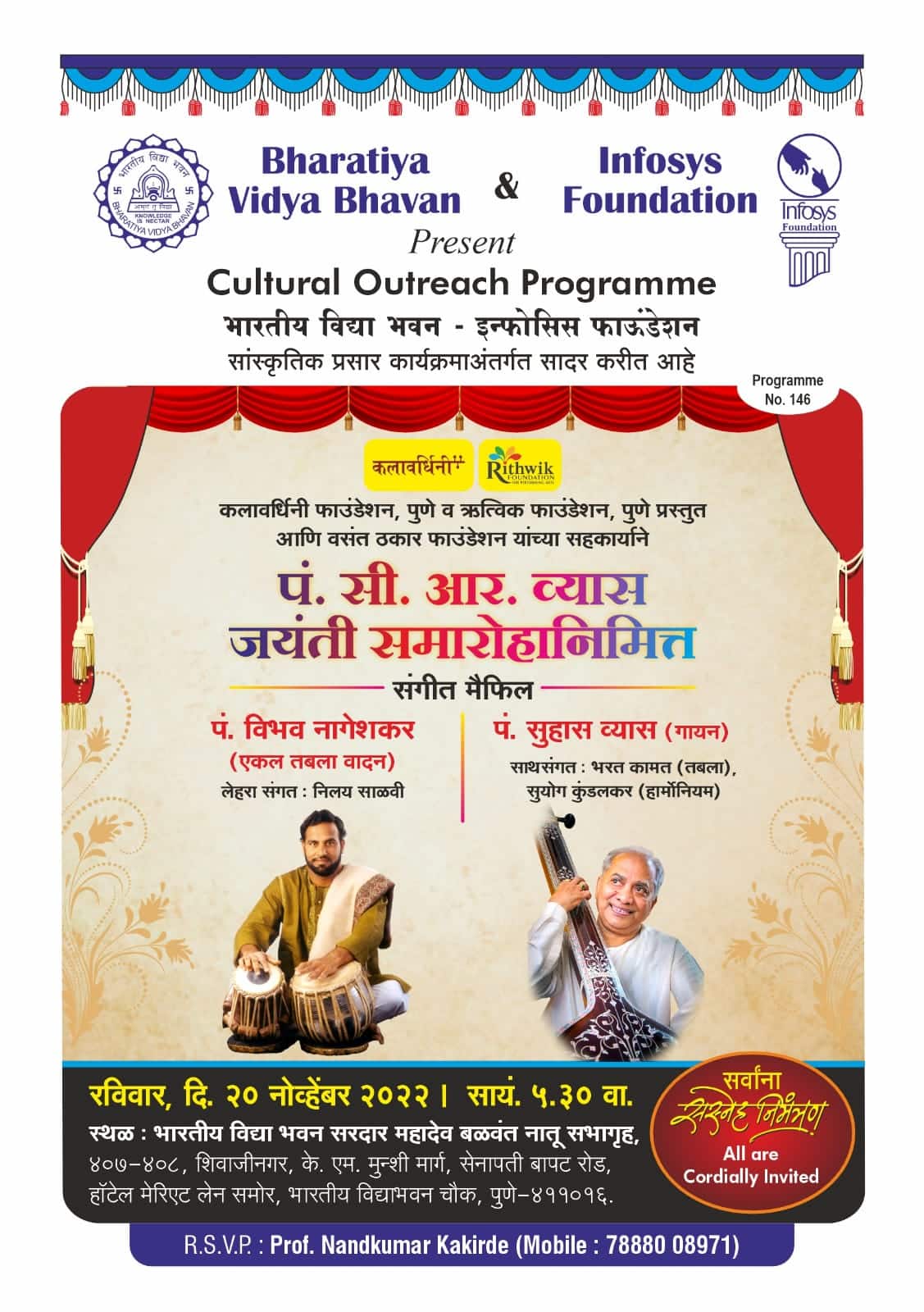 Pandit C R Vyas Samaroha
A special event to promote Indian heritage and culture through the commemoration of Pandit C R Vyas's memory.
Featuring:
Pandit Suhas Vyas (Vocals)
Pandit Vibhav Nageshkar (Tabla)
When:
Sunday, 20th November 2022, 5:30PM (IST) onwards.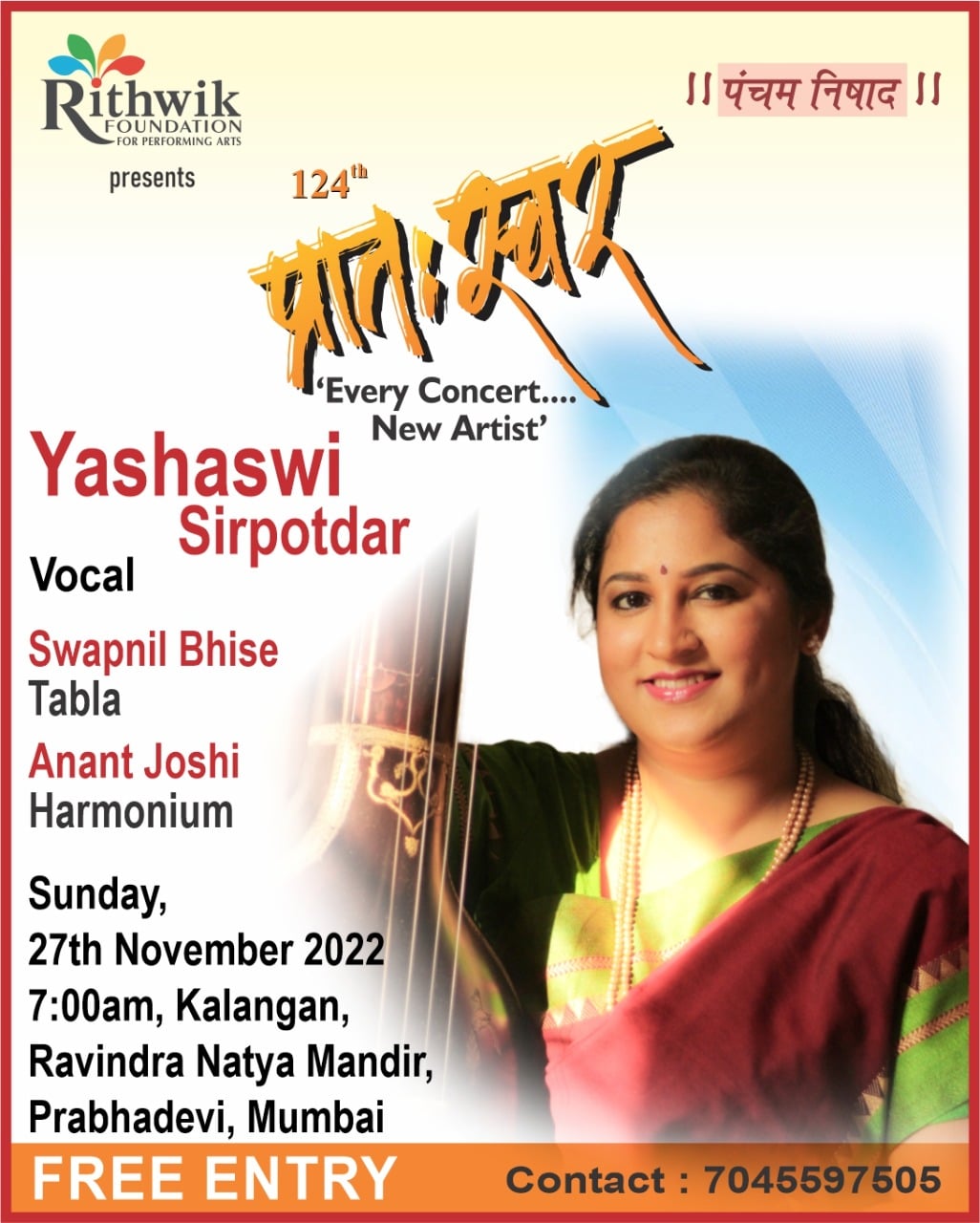 Pratah Swar
RFPA contributes to Pratah Swar's special cause: Every Concert, New Atist.
Featuring:
Yashaswi Sirpotdar (Vocals)
Swapnil Bhise (Tabla)
Anant Joshi (Harmonium)
When:
Sunday, 27th November 2022, 7:00 AM (IST) onwards.
Where:
Kalangan, Ravindra Natya Mandir, Prabhadevi, Mumbai

Flagship Events
We curate 5 flagship events that feature mesmerizing performances from the maestros of the music and dance industry.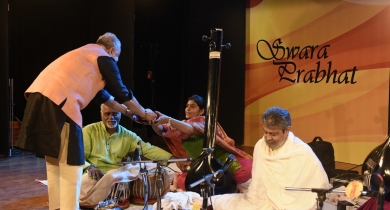 Swara Prabhat
Make your morning melodiously magical.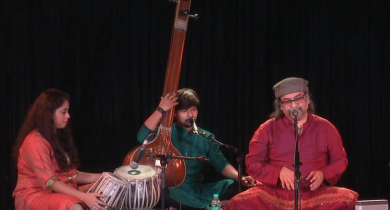 Melange
Showcasing remarkable music and dance talent.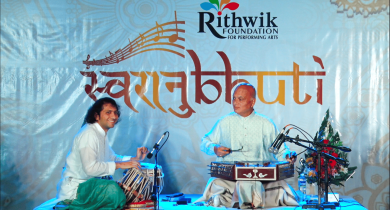 Swaranubhuti
A fine interplay of vocals and tunes.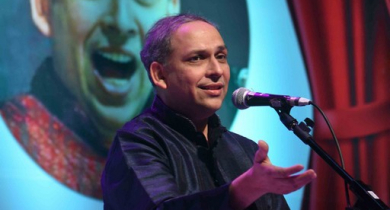 Bal Gandharva to Anand Gandharva
Travel back in time, riding on the vehicle of music.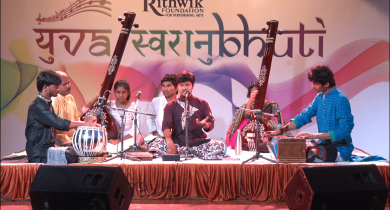 Yuva Swaranubhuti
Celebrating young performers.

Partnership Events
We partner with other music and dance organisations to bring to you 9 special events that cherish the variety of our performing arts.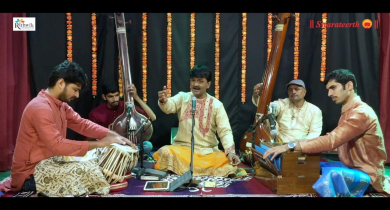 Swarateerth
Teerth, the Sanskrit word for divine offering. Our artist performances are no less.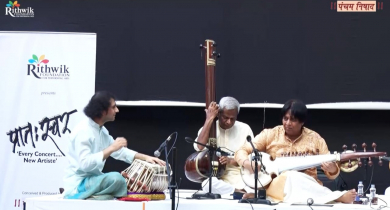 Pratah Swar
A special Sunday regalia of traditional music and dance, co-hosted with Pancham Nishad.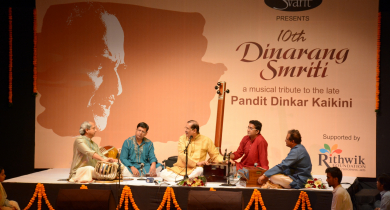 Dinarang Smriti
A musical ode to Hindustani Raag Sangeet. In tribute to Pandit Dinkar Kaikini.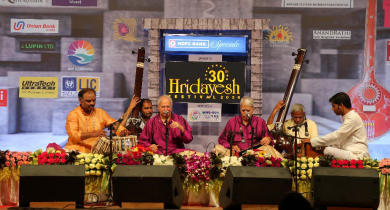 Hridayesh Festival
An ensemble performance, delivered straight from the artists' hearts to yours.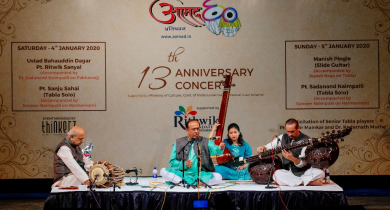 Aamad Pratishthan
An exciting mix of group and solo concerts and instrumentals.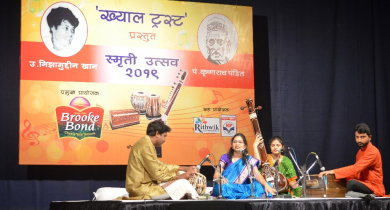 Smriti Utsav
Remembering the veterans: Ustad Nizamuddin Khan and Pt Krishnarao Pandit.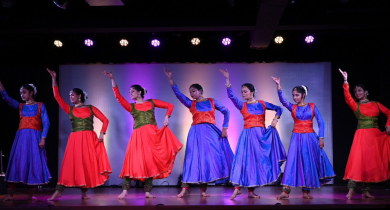 Arpit
Arpan means to devote. Arpit presents artists determined to devote themselves to their art.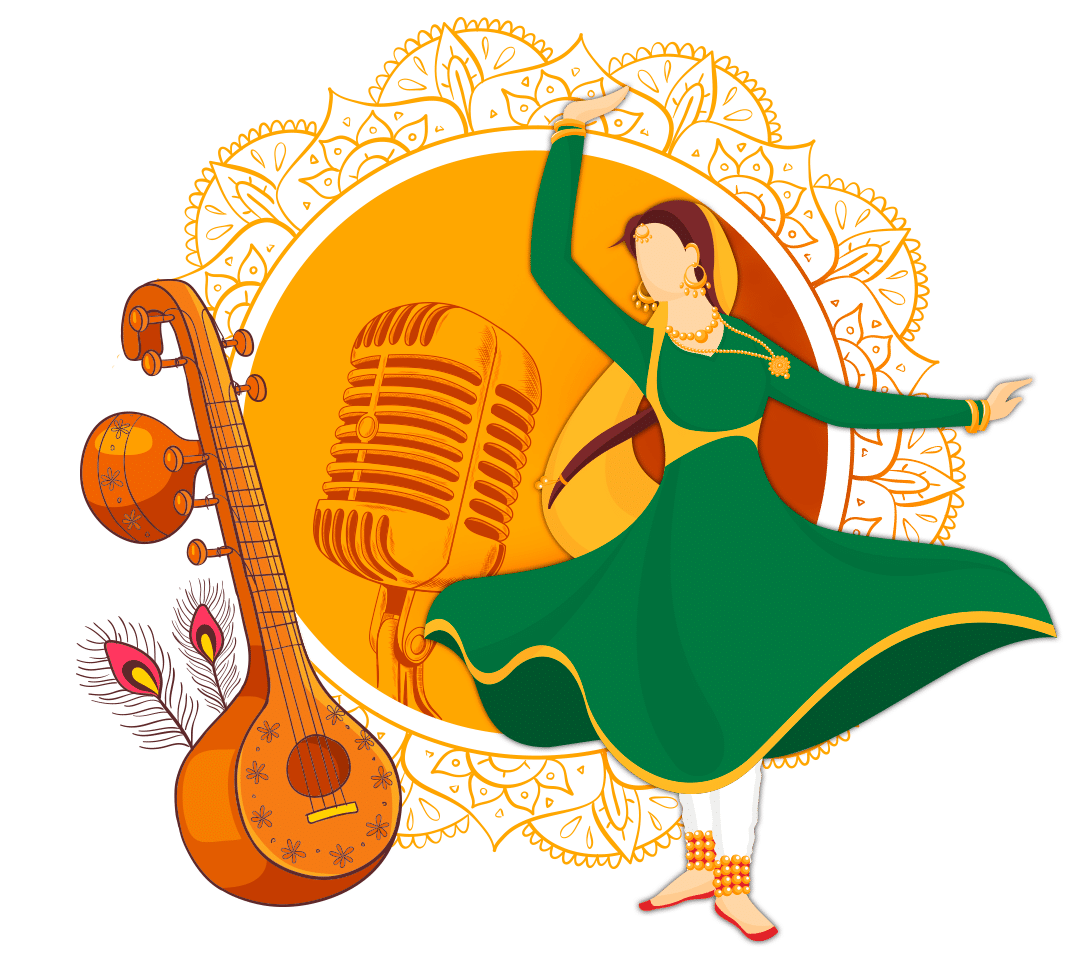 Key Associations of RFPA
We have joined hands with other like-minded people and organisations. Together, we curate and produce quality classical music and dance events, support emerging artists, and maintain the enthusiasm around our artistic heritage.
Some of our key associations partner up with us for physical and online events, some assist emerging artists through our digital platform, while still  others have co-hosted global talent hunts to scout for hidden talent.

Join Our Community
Interested in Rithwik Foundation for Performing Arts? Become a part of our team! Currently we are open to collaborations from artists and volunteers, each collaboration packaged with lots of exciting opportunities. We also offer four types of special memberships, each with its own plethora of benefits.