Watch An Online Flute Performance By Hari Ji
You can also watch e-Swaranubhuti June 2021 on YouTube.

Online Flute Performance With Tabla
e-Swaranubhuti June 2021 is now live!
Everyone's favorite, Pandit Hariprasad Chaurasia will be pairing up with the epitome of talent, Pandit Yogesh Samsi on the tabla.
The online flute performance by Hariprasad chaurasia ji will include the roopak and teen taal, but there are also a few surprising compositions coming your way!

Artists of e-Swaranubhuti June 2021
Artists of e-Swaranubhuti June 2021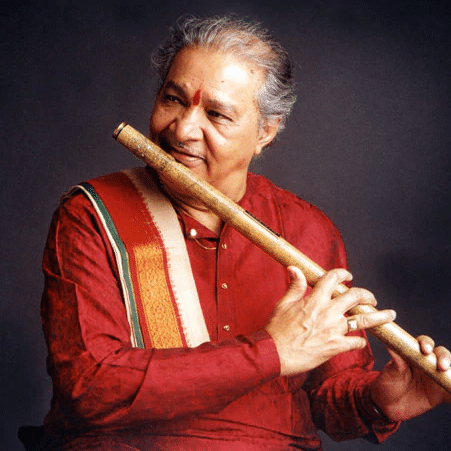 Pt. Hariprasad Chaurasia
Unlike several of the great Indian artistes, Pandit Hariprasad Chaurasia does not come from a musical family background. He found music to be his calling and trudged his own path to the standing that he enjoys today. He achieved greatness through sheer grit, sincere devotion, and dedication. Born on July 1st, 1938 in Allahabad, he began pursuing music since the age of 15, learning classical vocal music from Pandit Rajaram. However, his true calling was with the flute, which he discovered after hearing Pandit Bholanath, a revered flautist from Varanasi. Hariji tutored under Pandit Bholanath for eight years. Hari ji's students from Vrindaban gurukul recently featured on RFPA exclusive, Holi Ke Rang.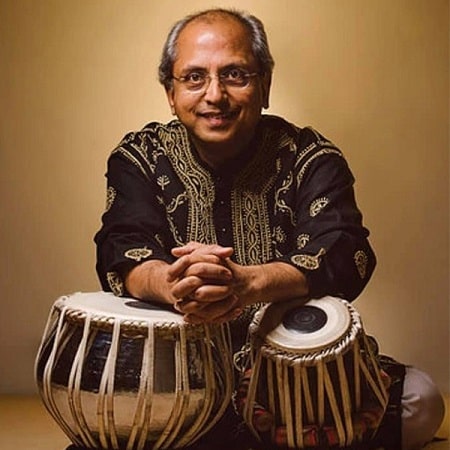 Pt. Yogesh Samsi
Pandit Yogesh Samsi is a unique tabla artist who has scaled unprecedented heights in solo and accompanied, and teaching all at once. As a soloist, Yogeshji mixes tradition with innovation in the Punjab Gharana. He brings fresh perspective to the canon by presenting new ideas that capture the philosophy and rhythmic thought processes of his Guru, Ustad Allah Rakha. As an accompanist, Yogeshji has provided sensitive and thoughtful tabla accompaniment for many leading vocalists and instrumentalists. As a teacher himself, he aims to nurture creative independent thinkers who will propagate and evolve the Gharana.