Holi Ke Rang Swaron Ke Sang
We are eager to celebrate the talent of students mentored under Pt. Hariprasad Chaurasia's Vrindaban Gurukul. Started with the objective of keeping alive the traditional Guru-Shishya method of learning, the Vrindaban Gurukul tutors students in Bansuri, Tabla, and Vocals.
RFPA has picked out some of the gems of the Vrindaban Gurukul. But this Holi Music Festival is more than just a pat on the back of these shishyas. It's a platform where the cream of the crop students get to present their talent.
When: Sunday, 04th April 2021, 7PM (IST) Onwards.
Where: Right here on our website!
What will they perform?
The first performance of the Holi Ke Rang music festival is the Raga Yaman, an evening melody in which the Vrindaban Gurukul students have played Alaap, Jod, Jhala and then two bandishes set to Teental in Madhya and Drut laya respectively.
This will be followed by a beautiful and very famous Holi song, which has been composed by the respected Shiv-Hari ji (Pt.Shivkumar Sharma and Pt. Hariprasad Chaurasia). It has based on Raga Kaafi, which is usually played on the occasion of Holi. We have tried to give it a little classical touch.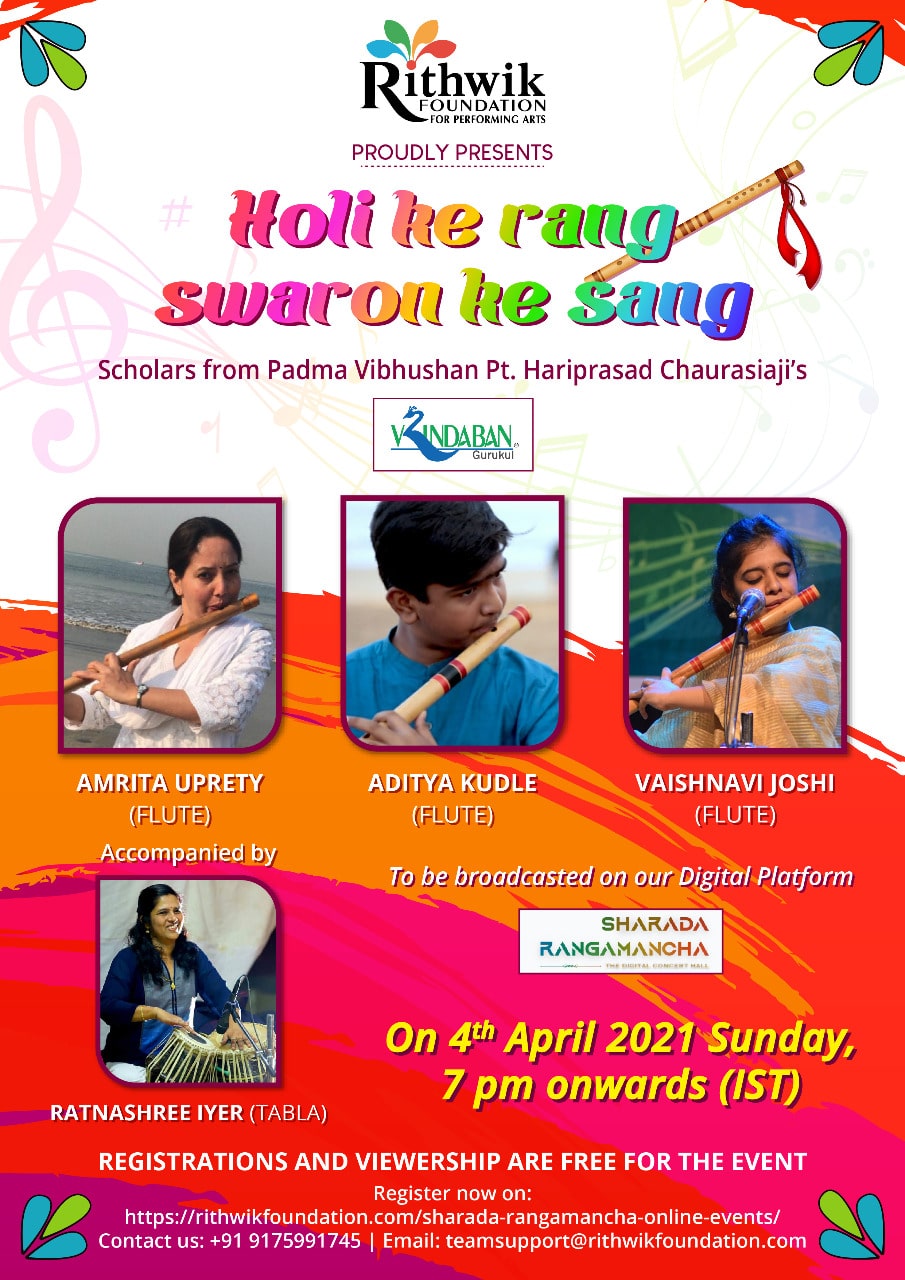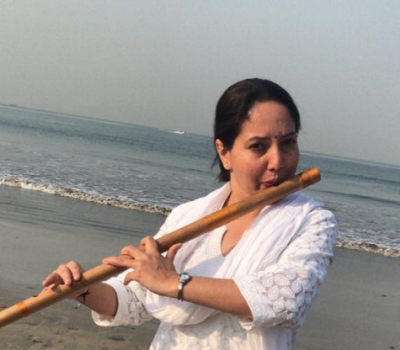 Amrita Uprety
Amrita hails from Nepal, India.
She has been pursuing excellence in flute since 15 years as a residential student of Vrindaban Gurukul.
Amrita has received several prestigious awards such as the Girnar Festival Award, Female Flautist Award from Sundari Wadan Festival, and many others.
She has been performing Indian Classical Music on various prestigious platforms.
Aditya Kudle
Aditya has achieved many prestigious awards and scholarships at a very young age.
Some of his accolades include the Master Madan Award from Aajivasan, the Tender Roots Scholarships for young artists and several more.
Aditya has been learning flute since the past 6 years, under the able guidance of his gurus at Vrindaban Gurukul.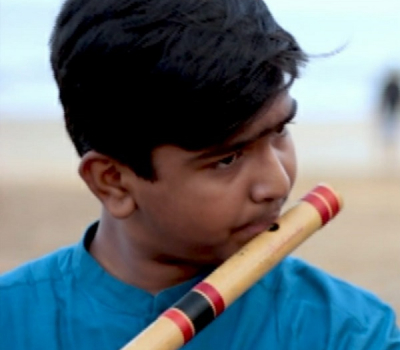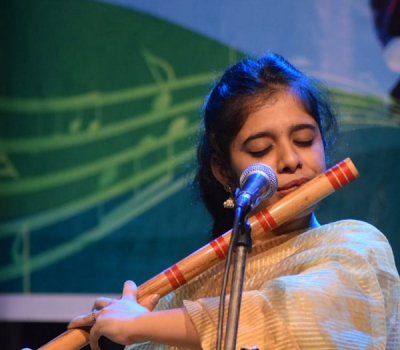 Vaishnavi Joshi
A Basuri Visharad, Vaishnavi is originally from Nasik, Maharashtra.
She has been pursuing flute since the past 8 years under the tutelage of Guruji in Vrindaban Gurukul.
Viashnavi has multiple achievements to her name. Most notably, she has won the Jaipur Gems Scholarship Awardee of the Year (2020).
She continues to perform at many Indian Classical Concerts.