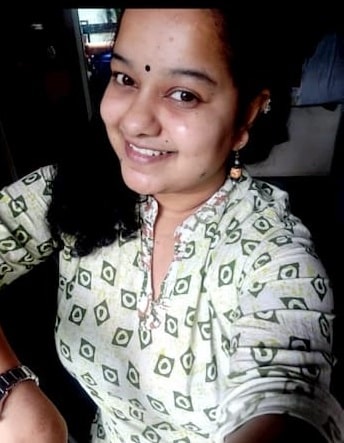 Tulsi Kulkarni, teacher at RSCA
Teaching does not end when you just pass on certain concepts to someone…
When we try to accomplish something, we try to explore, we try to question, we try to compare, and we try to change.
But when we teach something, we stick to the tradition, the perspective, the origin, and of course the grace! Teaching does not end when you just pass on certain concepts to someone. Every other concept has its own unique style, values, and intricacies… but most importantly the thought process behind it!
Every year, Rujuta Soman Cultural Academy has surprised us with various concepts while maintaining its authenticity. And this year too they didn't fail us.
The year 2020 has been crucial for the people world wide. When there was a need to take a step back in the current situation, we took it, not because it was over, but to take a few steps forward in order to achieve a much longer stride.
Tulsi Praises Her Students
Rujuta Tai brought up the concept of a Digital Annual performance of the Academy, and we all were again inspired by her in every possible aspect.
While conducting the sessions online, I realised the enthusiasm and determination of each and every student towards the art form. And their affection towards me. There was something special in this transition, I got connected to every other student and they too started sharing things. As for all, I have always been the "strict" one, but I think my students got to know the "sweet side" of me as well.
It was difficult for the teachers to convey minute expressional aspects through a screen. And after that came a long process of recording every meeting and sending the practice videos on the groups simultaneously.
Through these 7 – 8 months of constant online teaching and learning, we all realised our compassion and the spirit we hold for our dance form. Guiding students through their path of difficulties, also cleared mine to our common destination.
The process of digital ARPIT 2020 also highlighted our well groomed students, when they organised the whole concept like professionals.
After all, " When one teaches , two learn."
We all are immensely proud of our Rujuta Soman Cultural Academy, and the students building it up!