Siddharth Belmannu Defies Age With His Talent
Siddhartha Belmannu is a young talented musician hailing from Karkala in Udupi district of Karnataka. Born on 2nd October 1996 into the music loving family of mother Usha and father Prasad Belmannu who recognised early on that he was endowed with a gifted voice, fluent in 3 octaves. Discerning his musical talent, his parents, without further delay enrolled him for initial training in Carnatic Classical Music. Later, he was exposed to Hindustani Classical Music and continued his studies under the tutelage of Sri P R Manjunath, a well known Hindustani musician. At a very young age Siddhartha had already demonstrated tremendous progress and yearned to become a full fledged performing artist in the days to come. Later Master Siddhartha's good fortune brought him for training under the legendary musician, Pandit Vinayak Torvi ji, Doyen of Gwalior and Kirana Gharana where he is undergoing vigorous training in the Gurukul system from the past 8 years.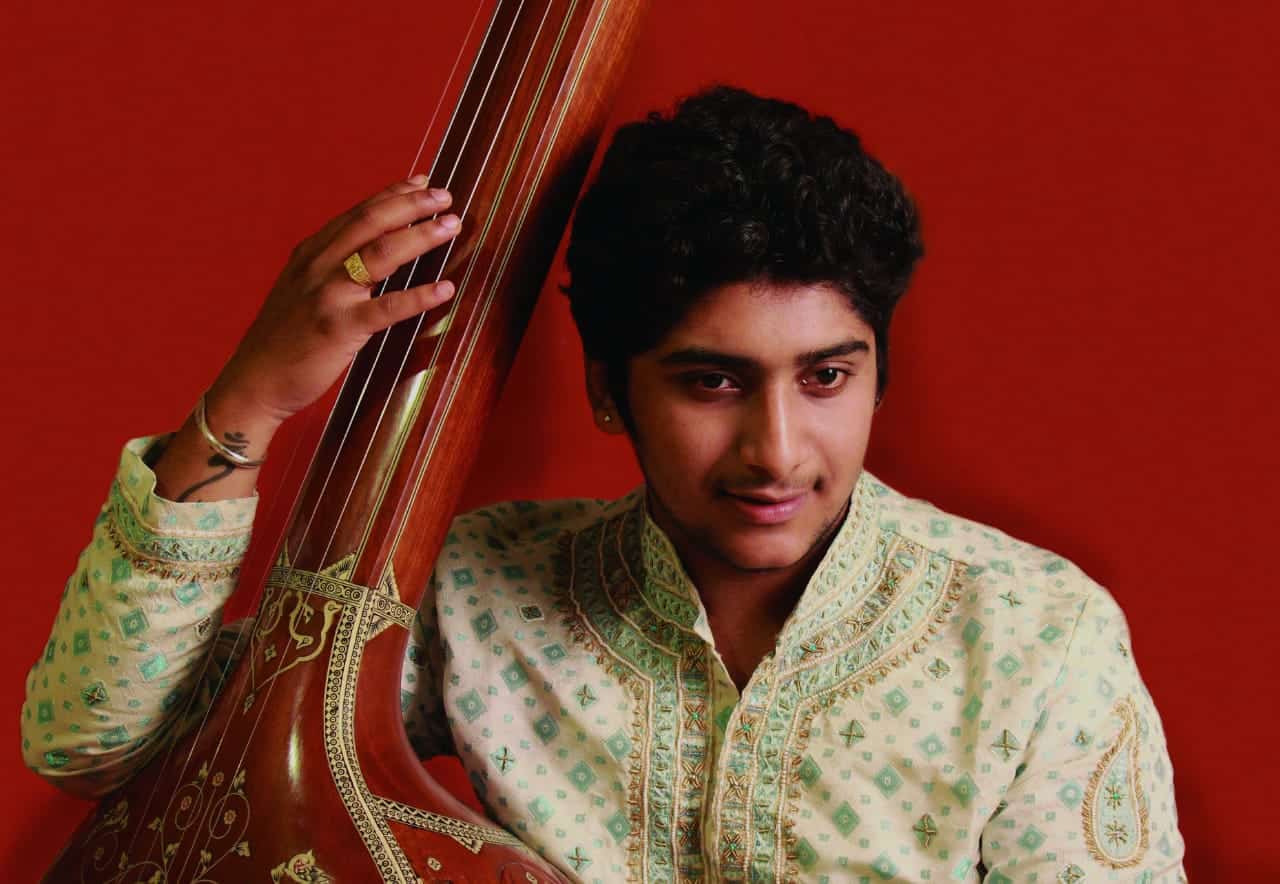 From the age of 19, Siddhartha has been performing all across the country on many prestigious platforms. He has also been touring with his Guru Pt.Vinayak Torvi in India as well in the U.S and other countries, gaining invaluable concert experience and performing techniques.
Siddhartha has also been performing Jugalbandi with various Hindustani and Carnatic vocalists and instrumentalists. He has worked with The Grammy Winning composer Ricky Kej for many of his live concerts and projects on environmental awareness. He has performed Indian classical fusions with various artistes. Siddhartha also excels in light music such as Marathi Abhangs, Kannada Devarnaama and Vachanaas.
While Classical Hindustani Music is his core, Siddhartha also enjoys playback singing and has sung for many movies. His originality in music has been widely appreciated in the music industry.
Albums published:
'Bhargavi' – Cd1- Raag Bhargavi (Raag composed by Pt.Vinayak Torvi) – Hindi Bhajan – Mishra Pahadi
Cd2 – Raag Marva – Kannada Devarnama – Raag Bhairavi
"Swarateerth Is A Huge Opportunity" – Siddharth Belmannu
Swartheerth celebrates its 5th year of classical music festival on the 14th & 15th of November 2020. Swartheerth, a brain child of Pt.Jayatheerth Mevundi ji, a great musician of our nation who has been striving hard from last 5 years in creating awareness and spreading our Sanathana Kalaa to the Sangeet Rasikas in his home town Hubli which is the heart city of music. In this festival he has not only invited the doyens of music of various gharana but also has given equal opportunities to the young budding artists like me. I am very happy and proud to be performing at this year's prestigious Swartheerth Music Festival supported by Ritwik Foundation. Due to the current pandemic around the globe, Panditji has taken a great step by organising a virtual platform through Sharada Rangamancha making it feasible for music lovers around the globe to witness the graduer of this festival. During the 2 days of the festival, I will be performing in the morning session on 15th November at 9am, accompanied by Shri. Sagar Bharatraj ji on Tabla and Shri. Gaurav Gadiyar ji on Samvadini. I would like to once again thank Pt.Jayatheerth Mevundi ji and Ritwik foundation for this opportunity.