Watch FREE
Event Archives
Pandit Narendra Nath Dhar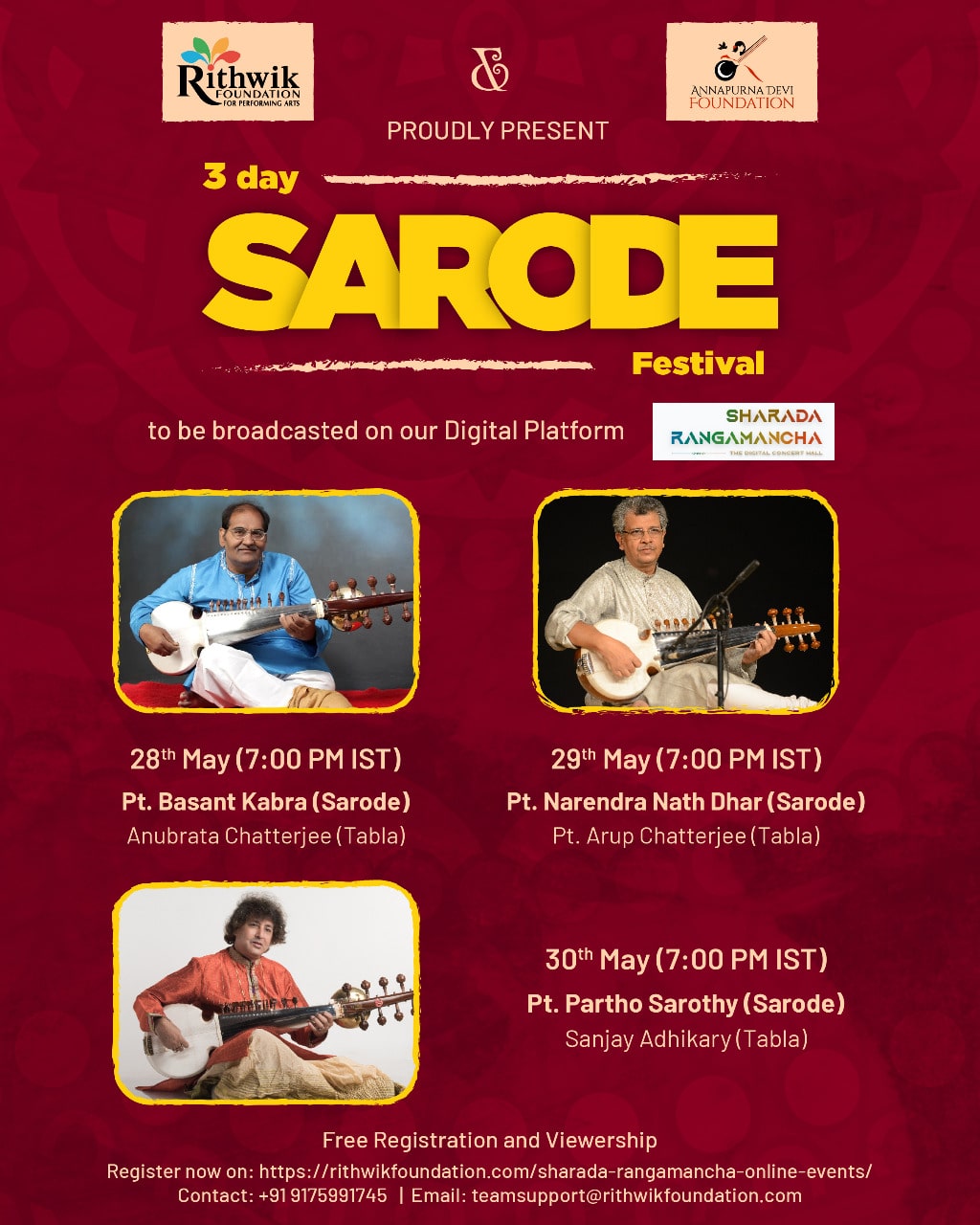 A 3 Day Music Festival
Sarode Festival 2021
The sarode, a musical string instrument, belongs to the lute family of instruments, known for its melodic tones and plucked reverberations.
In the hands of masters. the sarode can create magic. We are all set to present this magic to you. A 3 Day Sarode music festival, featuring some of the legends for whom the sarode has become a natural extension of their being.
Listen to masterful music renditions on the sarode by:
Pt. Basant Kabra (Friday, 28th May, 7PM IST onwards)
Pt. Narendra Nath Dhar (Saturday, 29th May, 7PM IST onwards)
Pt. Partho Sarothhy (Sunday, 30th May, 7PM IST onwards)
The Sarode Music Festival is launching right here on our website. Join us from the safety of your homes and get serenaded by the divine play of strings.

Artists Of The Sarode Music Festival