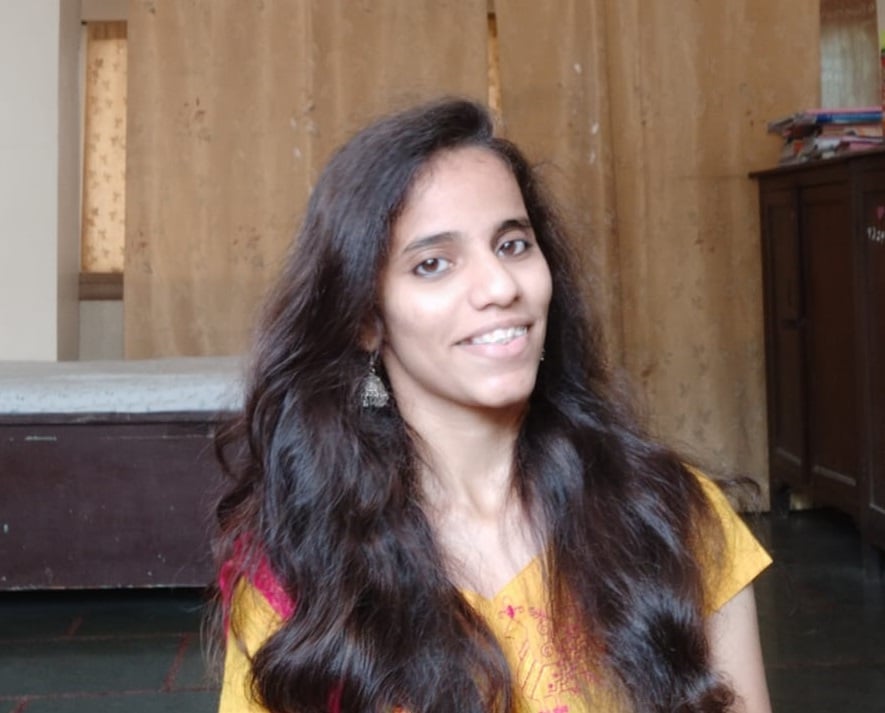 Isha Chhatre, student at RSCA
"Don't use social media to impress people, use it to impact people"
The year 2020 has been a tough time for all of us. However, we the students of Rujuta Soman Cultural Academy always go by the principle " where there is a will, there is a way".
Yes,surviving in this pandemic was not easy and with its global spread we had to abide by some rules and regulations.
"You need to climb to reach the summit"
When social distancing and the process of lockdown got more strict and unavoidable, we figured out a way to manage our every year ANNUAL CONCERT ARPIT.. which was a transition to an online platform this year!
Right from March, our Guru Smt. Rujuta Soman had this concept of Digital Arpit in her mind and along with a strong core team as well the support of the students, teachers and our dear parents she started working towards this goal.
Physical classes were not possible and so a transition to online classes was done immediately to avoid any loss to the student.
Everyone had their own different schedule, but all of us tried to coordinate and cooperate to bring out the best in us.
The efforts that went behind ARPIT 2020
Rujuta tai along with all other teachers of RSCA worked day and night to execute this process flawlessly. With a common aim of "betterment' in mind online classes ran smoothly and students got an opportunity to learn many new concepts during the same.
Then why not showcase the same that has been learnt recently and that which is new to all of us? Keeping this in mind Arpit 2020 made progress. Right from the recordings to the home set up: each and every detail was explained to all the students including their parents to avoid any confusion. More than 100 students got an opportunity to showcase their talent by simply making arrangements at home and abiding by the government rules.
My personal experience during the shoot was phenomenal. When you are learning something, be it anything, there are many sides to it. This is exactly what I realized due to this digital program. Right from how to arrange the set up at my place to lights, costumes and makeup together as a whole was a wonderful experience. As simple as it might look, a video can be shot in 2 minutes but a perfect video requires "too" many things!!
When I went ahead for editing the video with the help of our video editor Ameya Kulkarni,
I came to know that every minute and every minute detail counts.
This Arpit is always going to be special as this proves, " Nothing can stop you from doing the things you love"
Lastly, this is my humble request to everyone to make it a point to watch our Annual Concert and keep blessing us as always.
Right from our Little beginners to our seniors and scholars of RSCA , all of us have taken sincere efforts to make this happen. I would like to thank Rujuta tai and Tulsi tai for constantly guiding and supporting us, as well as all those who have helped us in this process.