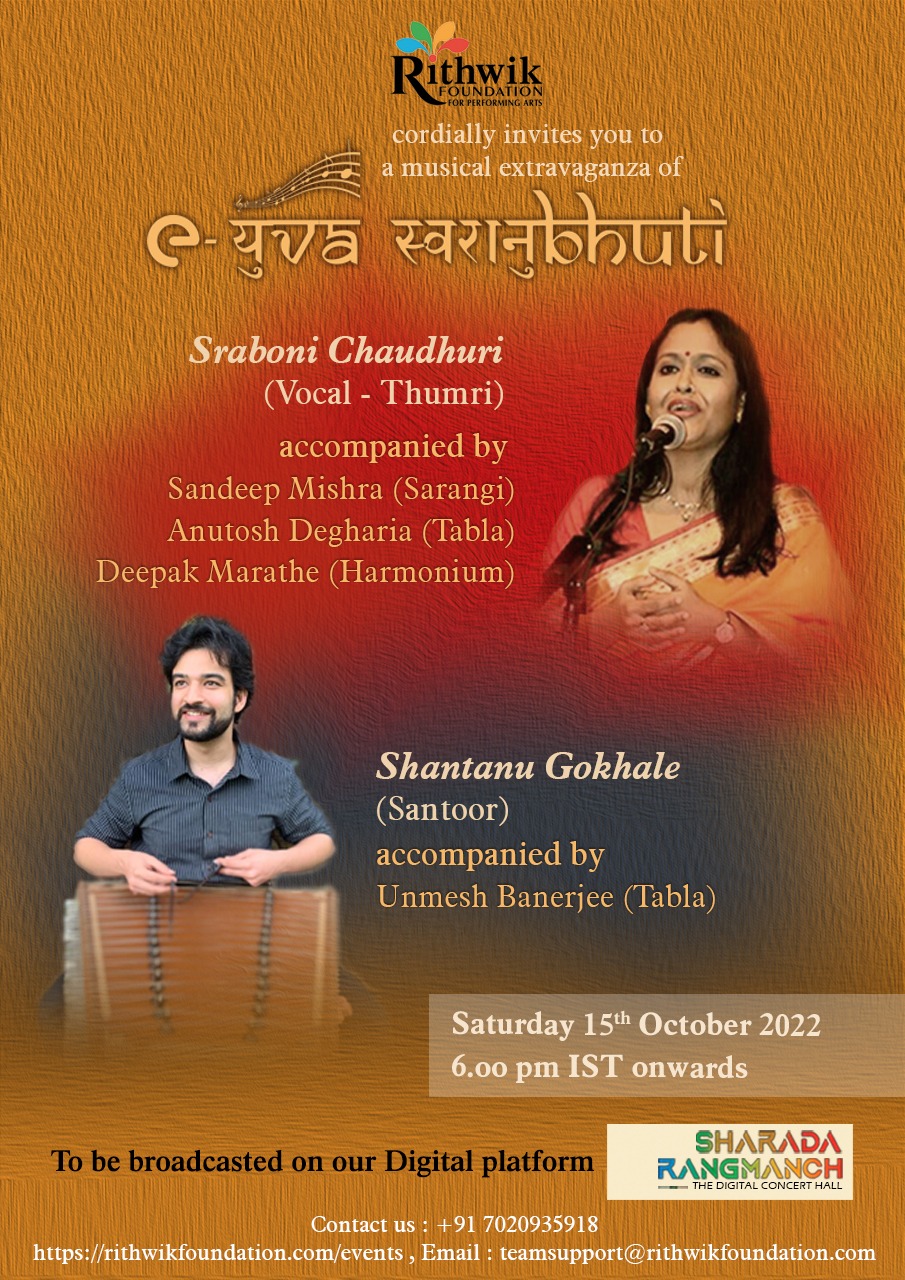 A Conjugation of Vocals and Santoor
The October edition of our e-YuvaSwaranubhuti series features two up-and-coming artists with awe-inspiring credentials and talent.
Sraboni Chaudhuri (Vocal)
Shantanu Gokhale (Santoor)
The event is FREE for everyone to watch.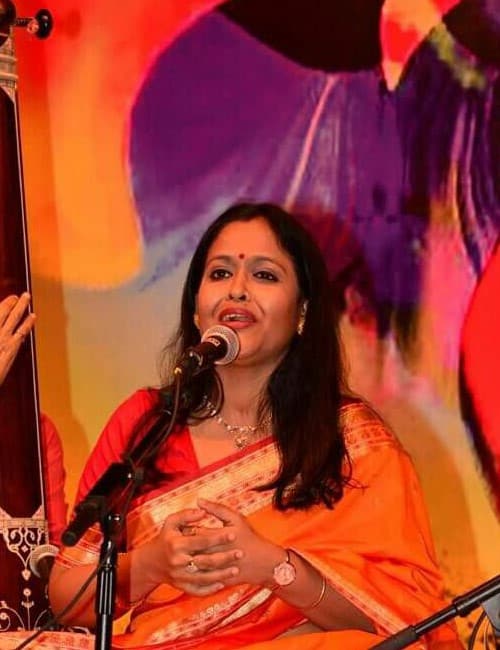 Sraboni Chaudhuri
Sraboni is an extremely talented young vocalist and is well-versed in the thumri style of music. She sings ghazals and bhajans with equal ease and brilliance.
Sraboni attributes her musical talent to her mother and first guru Smt Lakshmi Mukherjee who was a disciple of Shri Ranjit Bose, who in turn was a disciple of Ustad Bade Ghulam Ali Khan.
Sraboni started her training in Kolkata and continued the same in Cochin.
Sraboni has featured in several Youth Festivals including the ones organized by Nehru Centre, Kal Ke Kalakaar Sammelan and Yuva Sangeet Mahotsav held by Dadar Matunga Cultural Centre. She also participated in several TV shows like "Saregama" and "Aadab Arz Hai".
Sraboni has received the Surmani from Sur Singar Samsad. She is also a "B-High" graded artiste at All India Radio. She has done several recordings for Films Division. She has also lent her voice to several TV commercials like the Nakshatra Diamond Advertisement.
Shantanu Gokhale
Shantanu, a Consultant Endodontist, learned the nuances of Indian classical music at the tender age of 3. He learned the basic knowledge of Ragas and continued to play the harmonium till the age of 12.
He grew up witnessing the great masters of Indian Classical Music frequenting his house. The recordings and live concerts of these great masters left a lasting impression on him.
At 14 years old, Pandit Shivkumar ji's santoor captivated him to a great extent. This led him to take santoor lessons with Shivji's disciple Shri Dhananjay Daithankar in Pune.
Later he started learning from Pt Shivkumar Sharmaji and continued until recently for 8 years.

Register for e-YuvaSwaranubhuti October 2022