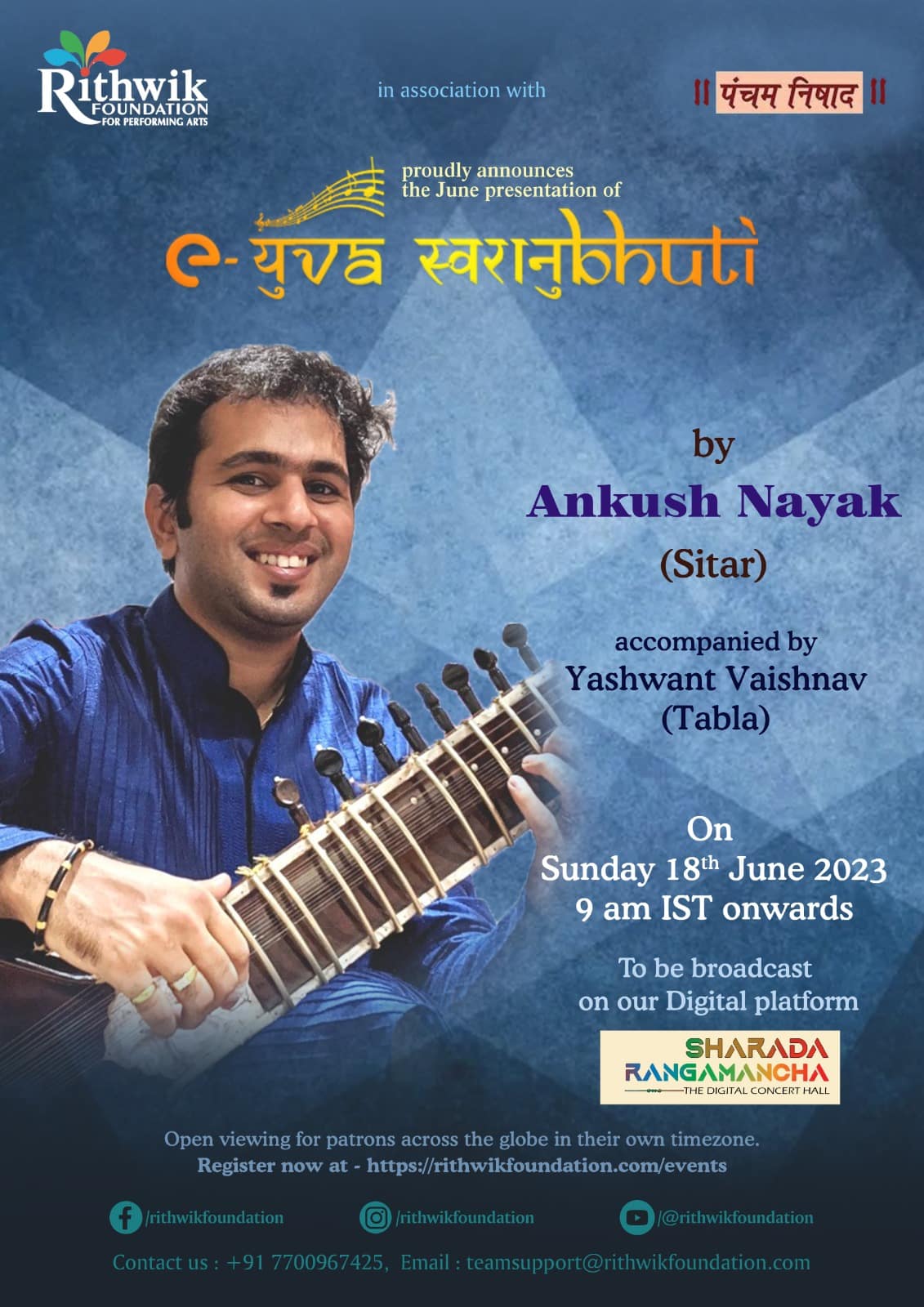 Dear Music Lovers,
Rithwik Foundation is proud to present yet another exclusive e-Yuva Swaranubhuti program!
Featuring: Shri Ankush Nayak (Sitar)Accompanied By: Shri Yashwant Vaishnav (Tabla)
Registration and viewership are free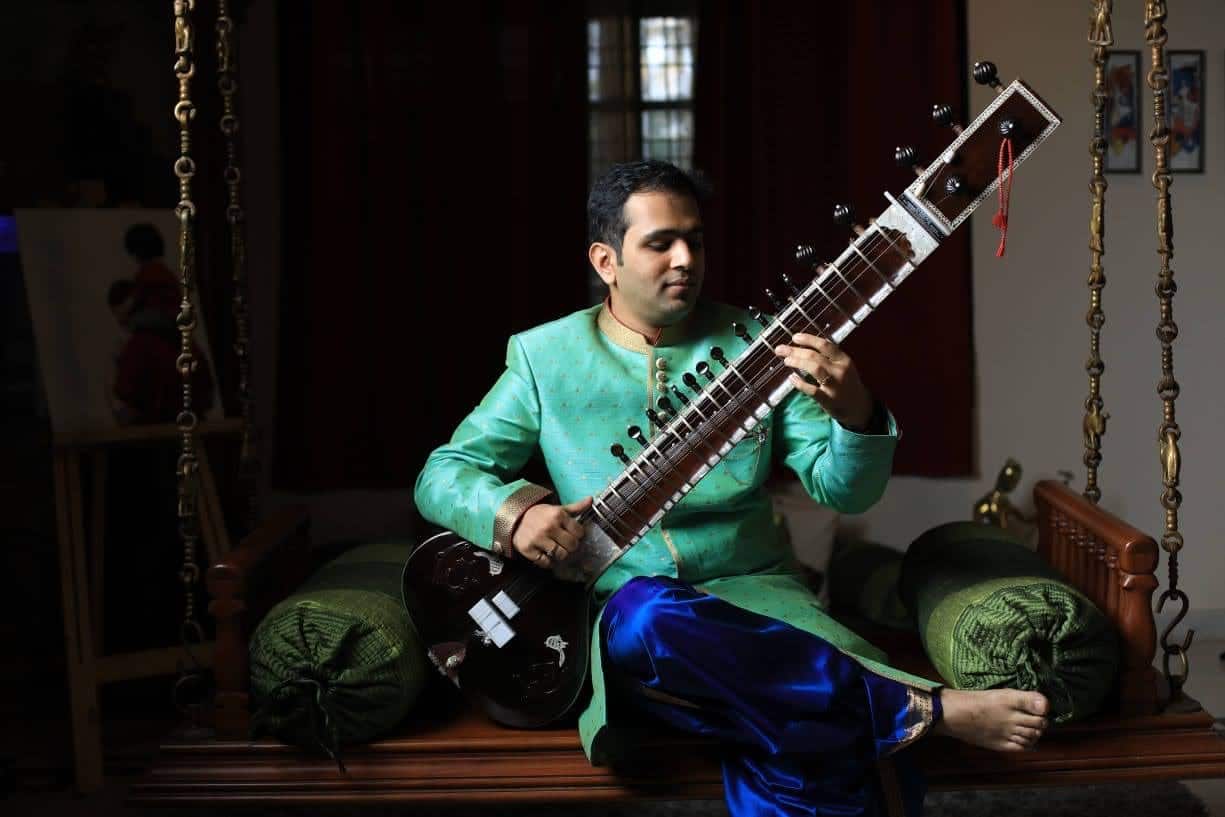 Shri Ankush Nayak
Shri Ankush Nayak was born on 16th December 1991 as the son of educationists Shri Narendra L Nayak and Smt. Ushaprabha N Nayak of Mangalore. He is a technologist, researcher and musician, and has several achievements to his credit in all these fields. He started learning the Sitar at the tender age of 9 from Ustad Rafique Khan, a sixth generation Khandani Sitarist.
Ankush has also taken lessons in Carnatic music taala system from Ghatam maestro Vidwan Trichy K R Kumar. He has also been trained by the legendary Sarod artiste Pt. Buddhadev Das Gupta, as a junior scholar at the ITC Sangeet Research Academy, Kolkata. Ankush is a B-high graded artiste of All India Radio and Doordarshan. He is also a member artist of the SHIVA Fusion Music group, an Indo-western fusion band comprising of internationally renowned musicians and music directors and has his own fusion music band called Shadj. Ankush completed his B.Tech. in Metallurgical and Materials Engineering from the prestigious National Institute of Technology Karnataka (NIT-K), Surathkal.
Academically brilliant, Ankush has been the recipient of the coveted Science Academies' Summer Research Fellowship twice and has done research at the prestigious Bhabha Atomic Research Centre, Mumbai and Indian Institute of Science, Bangalore during his engineering studies. He has two international research papers to his credit, one of which he was asked to present in the USA. He has also been an international exchange student at Kagoshima University, Japan.

Register for email updates