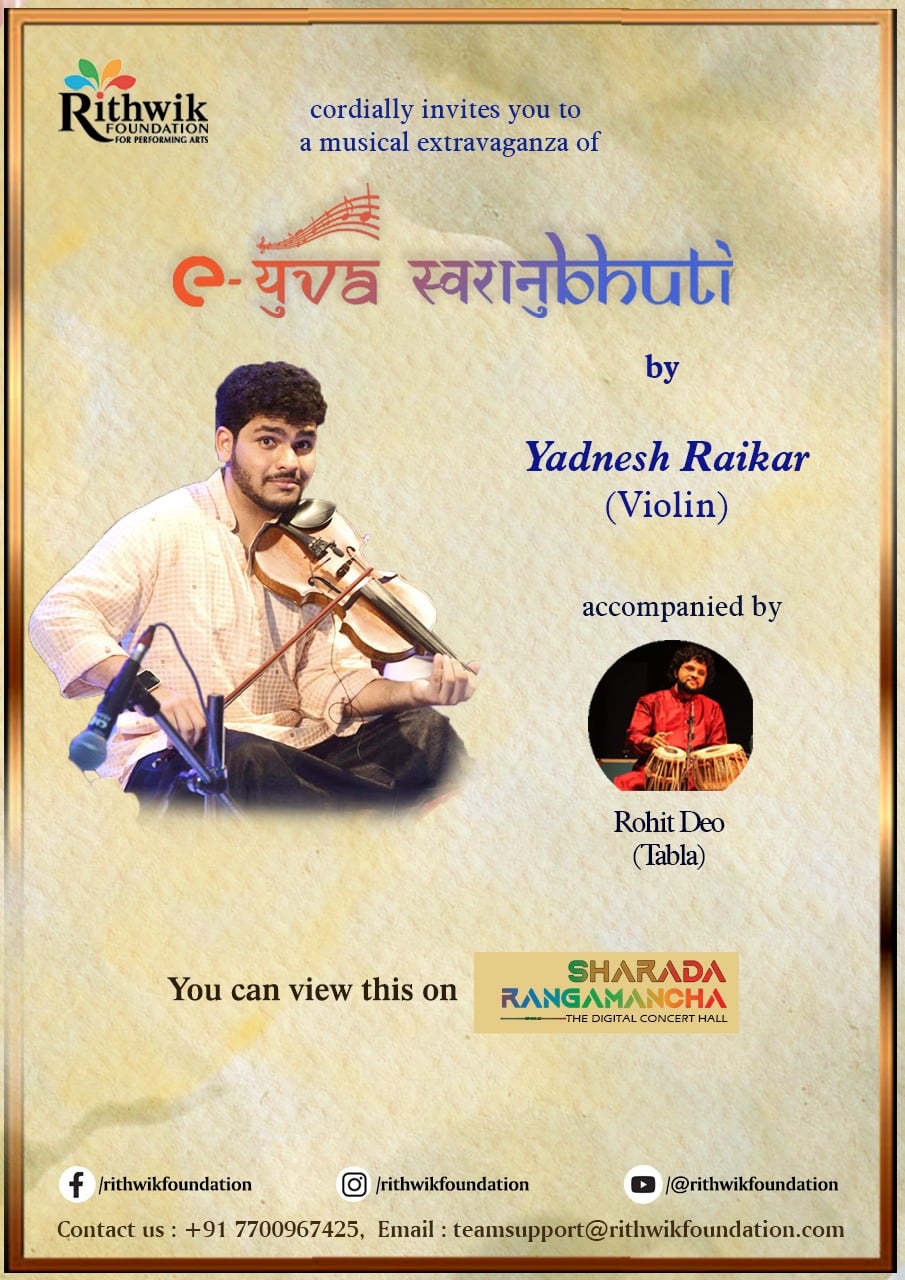 Dear Music Lovers,
Rithwik Foundation is proud to present e-Yuva Swaranubhuti August 2023, featuring Shri Yadnesh Raikar.
It is live on our digital platform 'Sharada Rangamancha' as well as on our Youtube channel.
Featuring: Yadnesh Raikar (Violin)Accompanied By: Rohit Deo (Tabla)
Viewership is free for this event.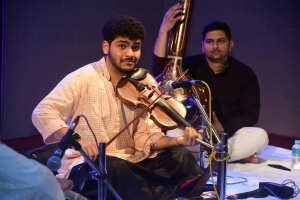 Yadnesh Raikar is a young violin maestro. Yadnesh is a budding fame in the field of Indian Classical Music. He is proclaimed as a "young classical superstar" by RadioMusic. Yadnesh began learning the Violin at the age of 2 and started performing by the age of 4. He is the son and disciple of renowned Violinist Swarpradnya Pandit Milind Raikar and has been lucky to have had the guidance of none other than Gaanasaraswati Kishori Amonkar.
He has learnt Vocal music from Anand Pednekar and Late Pt. Vasantrao Kadnekar and is currently learning from his father Pandit Milind Raikar, Pandit Arun Kashalkar and Violin Legend Vidwan Dr. L. Subramaniam.
Yadnesh has performed in many prestigious Music Festivals – 'Hridayesh Arts Festival', Rajab Ali Khan Mahotsav – Indore, Pandit Jitendra Abhisheki Festival, Goa.
He also performed at the World Seattle Music Festival (Rhythm Festival) in Seattle 2018, the most prestigious Sangeet Shankar Darbar Festival – Nanded, Lakshminarayan Global Music Festival, SwarMangesh Festival – Goa and Sawai Gandharva Bhimsen Mahotsav, Pune 2018.

Register for email updates