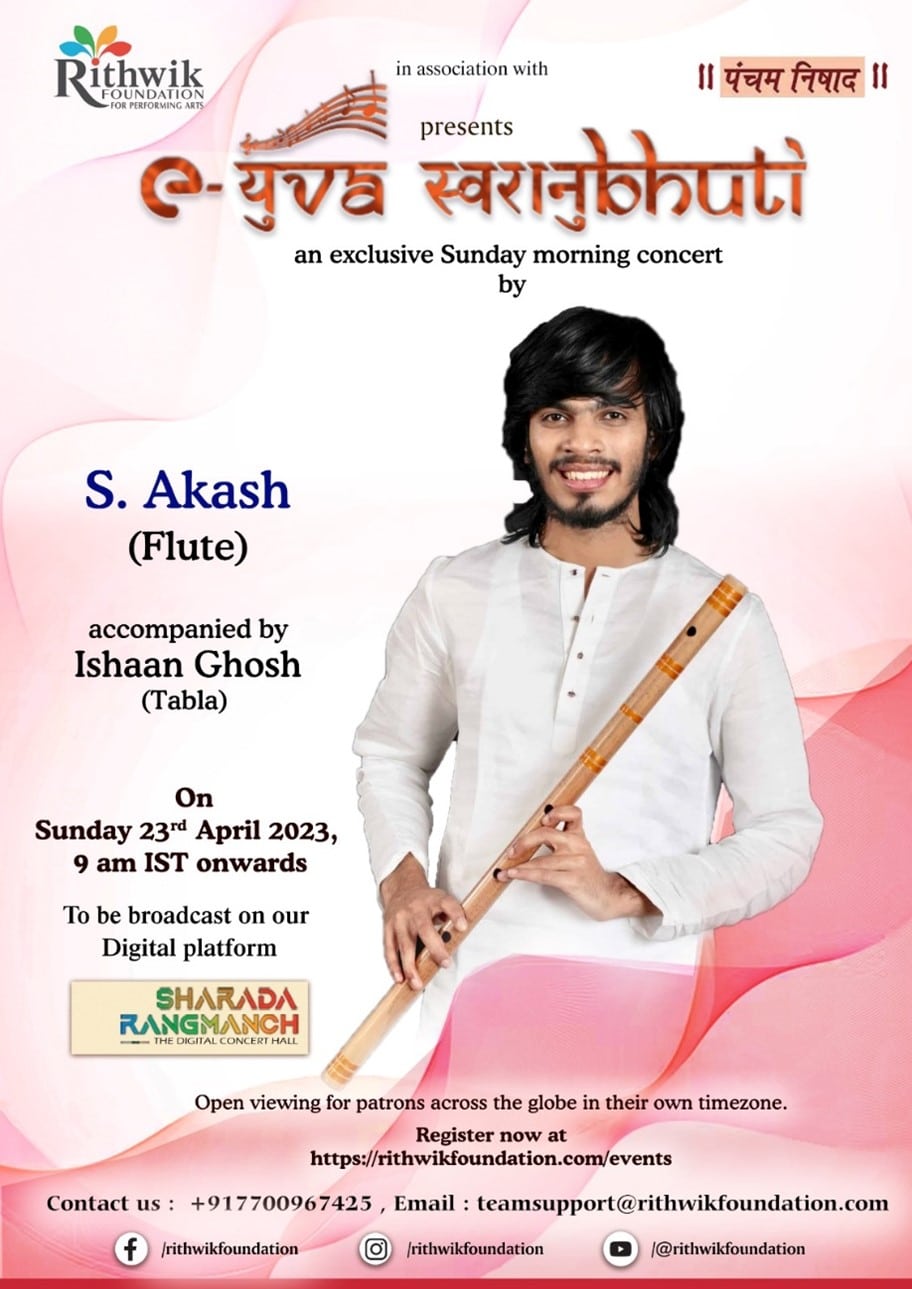 Fill your day with some soulful music!
Featuring: Shri S. Akash (Flute) accompanied by Shri Ishaan Ghosh (Tabla)
Registration and viewership are free for this event. Watch anytime, from any device.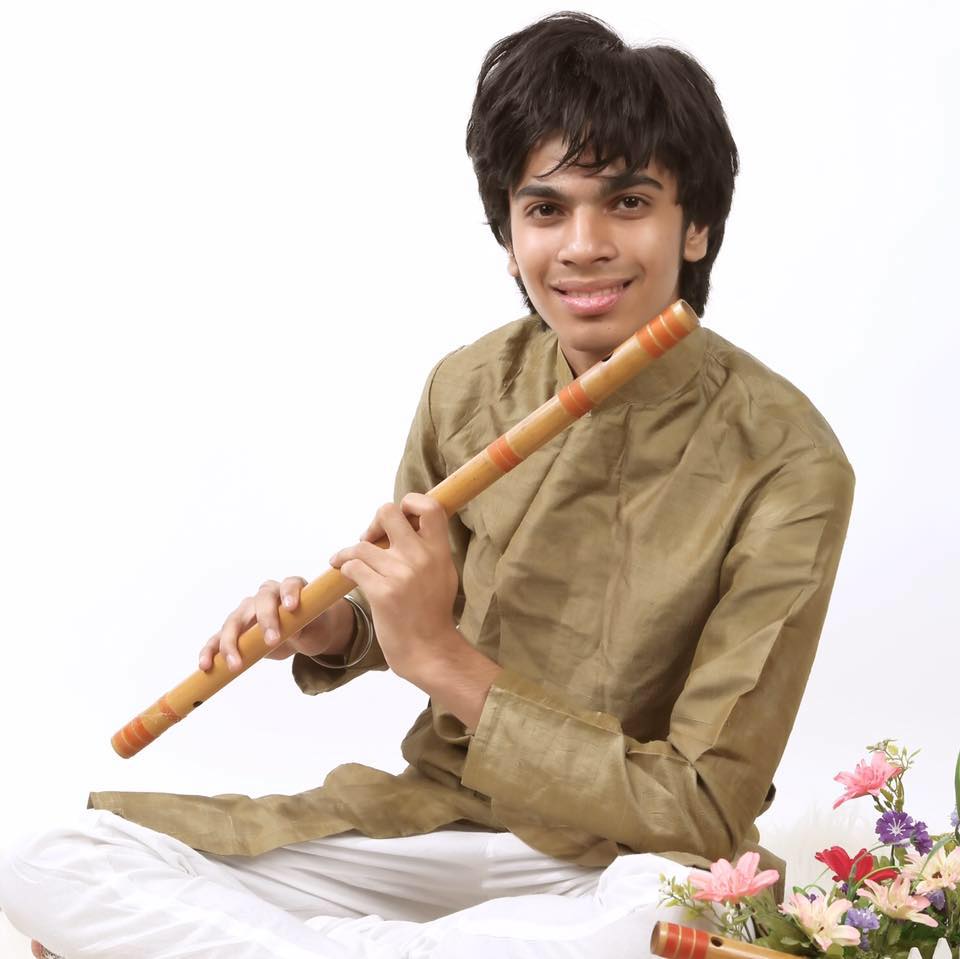 Shri S. Akash
Akash, son of Sri M N Satish Kumar and Smt Vani Satish, started showing interest in music at the age of three and a half years. He hails from a family of musicians and music lovers. At the age of four, he was put under the tutelage of Pandit Venkatesh Godhkindi, a renowned flautist.
At that early age, though not able to follow music notations in writing, he was able to grasp subtle intricacies of music. Presently, he is under the tutelage of Pandit Jayateerth Mevundi and Pandit Ronu Majumdar.
Akash was the winner of the Idea Jalsa National Talent Hunt Winner. He has been performing solo since 2005. He also performed at Pandit Motiram Pandit Maniram Sangeet Samaroh Hyderabad.

Register for e-YuvaSwaranubhuti April 2023