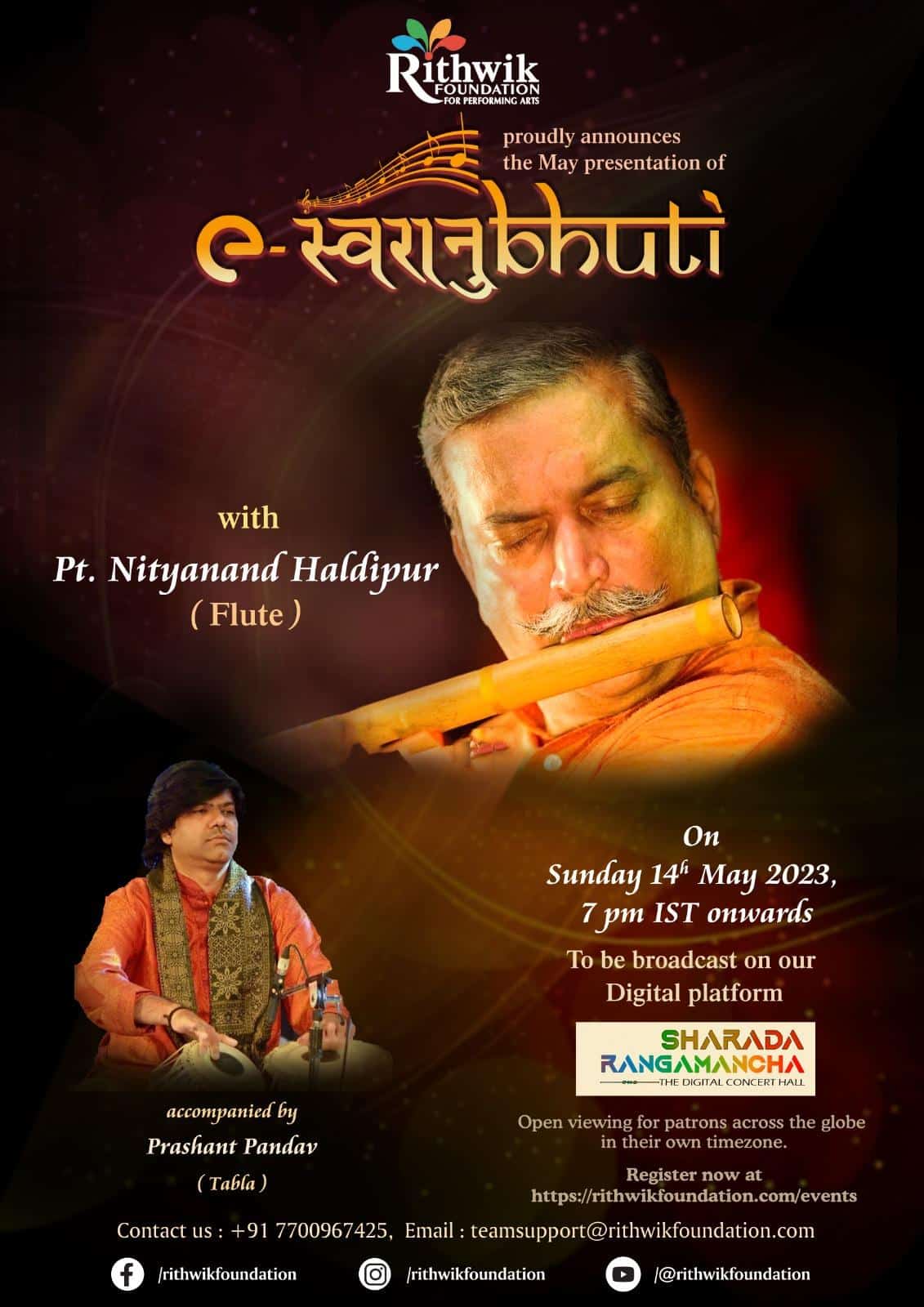 May edition of our e-Swaranubhuti series
Featuring: Pt. Nityanand Haldipur (flute)
The event is FREE for everyone to watch.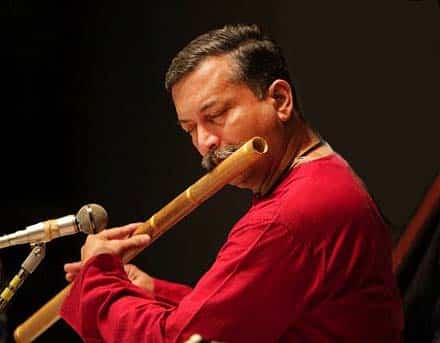 Pt. Nityanand Haldipur
Born in Bombay in a deeply spiritual family, Nityanand was fortunate to have the right environment for his latent musical talents to blossom. His first guru who initiated him into the art, technique and aesthetics of flute-playing was his father, the late Shri Niranjan Haldipur – a senior disciple of the renowned flute maestro, the late Pandit Pannalal Ghosh. At the tender age of 9, Nityanand received instruction from Pannalal himself. The warm soothing sounds of the bamboo flute were an early, pervading influence. And for young Nityanand to be attracted to the instrument was only natural.
Over the next two decades, Nityanand's training continued under the late Pandit Chidanand Nagarkar, and late Pandit Devendra Murdeshwar, senior-most disciple of late Pandit Pannalal Ghosh, under whom Nityanand perfected his technique.

Register for email updates