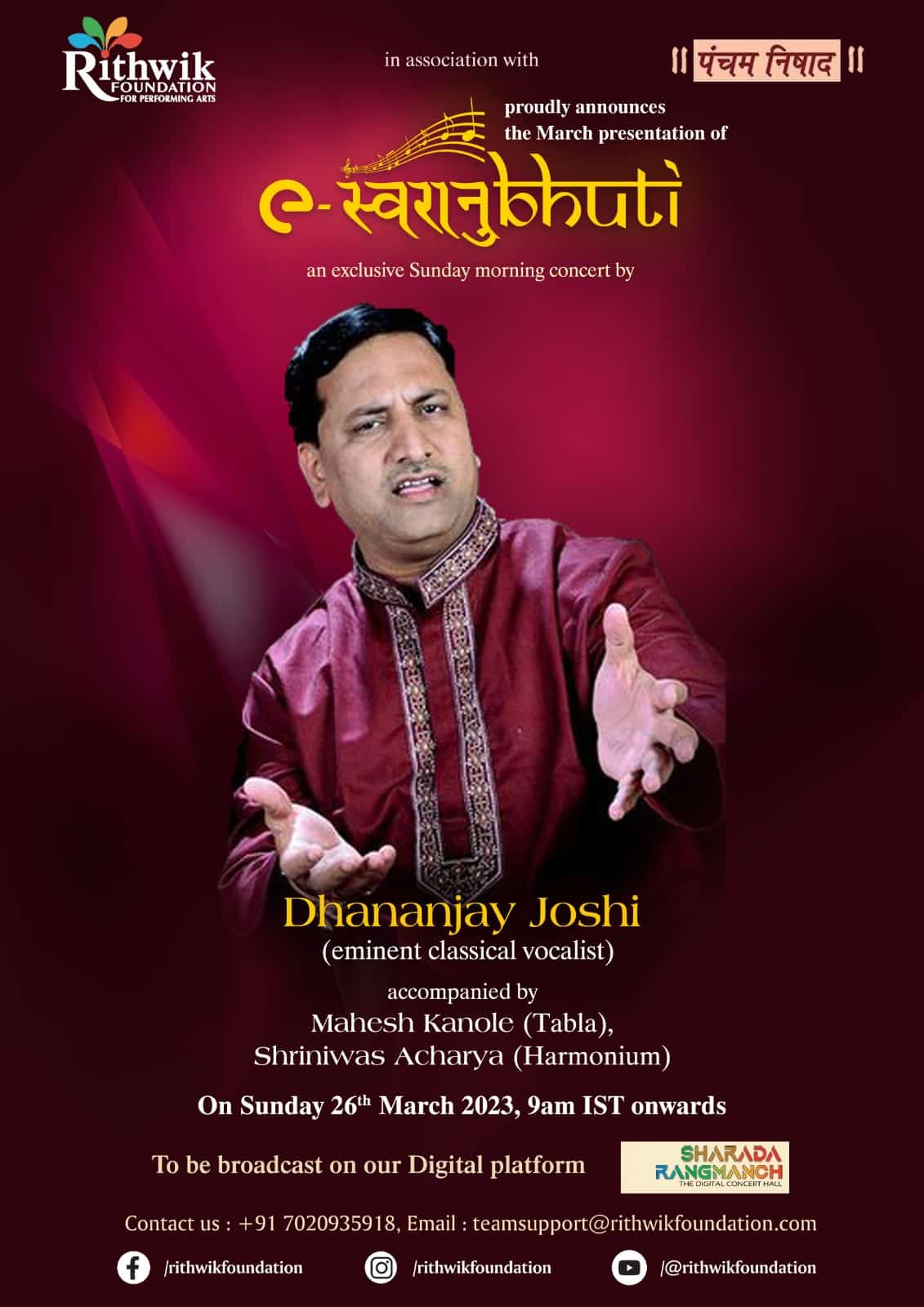 March edition of our e-Swaranubhuti series
Dhananjay Joshi (vocal)
Mahesh Kanole (Tabla) & Shriniwas Acharya (Harmonium)
The event is FREE for everyone to watch.
26th March 2023, Sunday, 9AM (IST) onwards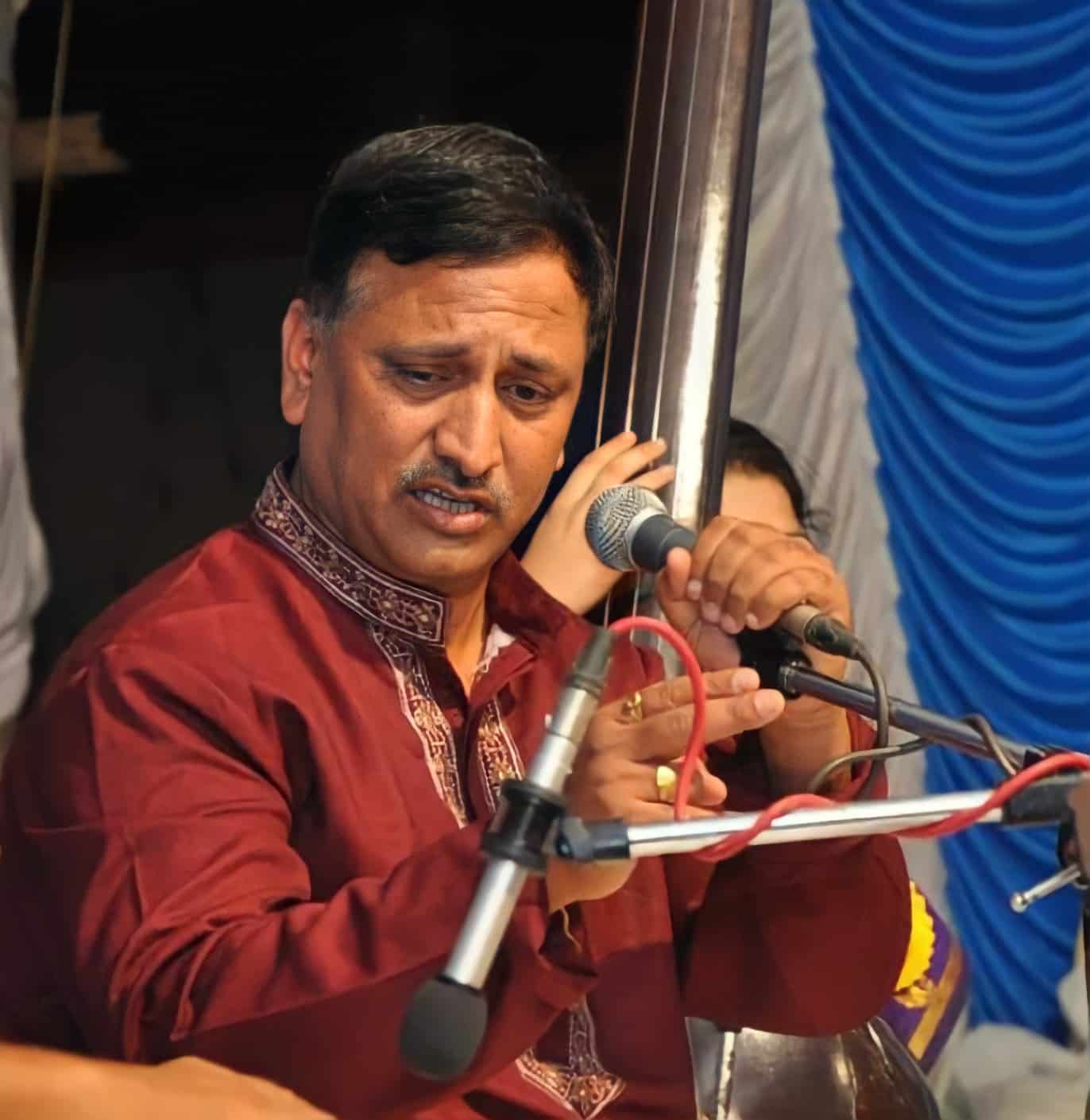 Pt. Dhananjay Joshi
Dhananjay Joshi is a young, preeminent and talented classical vocalist. He began his musical journey under the guidance of Pt. Kamlakar Paralikar for five years, followed by 15 years of training under the renowned vocalist of the Kirana Gharana, Pt. Ramesh Kanole Ji. For the last 18 years, he has been a disciple of the international vocalist Pt. Ajay Pohankar Ji.
Dhananjay has developed his Gaayaki in a melodious and decent manner. His versatile gayki is characterized by the exposure of Raaga, complex structures of taan with speed and clarity, laykari, and voice modulation.
In the field of 'Natyasangeet', he is one of the best performers in Maharashtra. He has performed as a "Gayak-Nat" in professional musical plays like Sangeet Manapman, Sangeet Suvarnatula, Sangeet Mrugaranjani, and Sangeet Swarsamradni. His excellent performance in 'Akhil Bhartiya Rajya Natya Spardha' has earned him the 'Sarvotkrushta Gayak-Nat' award from the Maharashtra government.
He has performed in many national and international concerts and has received awards like Pt. Basavraj Rajguru Yuva Puraskar from Karnataka Govt, 'Soormani' title from Sursingar Parishad Mumbai, Sangeet Kalanidhi Award by Rashtriya Sangeet Parishad, and a gold medal in the National Youth Festival in Ranchi. He is an 'A' grade artist for classical music on All India Radio.

Register for email updates