Watch e-Swaranubhuti March 2021

About e-Swaranubhuti March 2021
The latest rendition of our ongoing e-Swaranubhuti series is coming soon. It's a tribute to Pt. C R Vyas, the 'reluctant master'. It is rightly said about him: "He never sought it but recognition came to this vocalist in the evening of his life."
This month's e-Swaranubhuti will star Suhas Vyas and Uday Bhawalkar at their finest.
Watch these two artists, accompanied by Sukhad Munde (Pakhwaj), Prashant Pandav (Tabla), and Ameya Bicchu (Harmonium) pay their tribute to the supremely talented Pt. C R Vyas.
When: Sunday, 28th March 2021, 6PM (IST) Onwards.
Where: Premiering on our website. Watch at zero cost from the comfy corner in your own homes.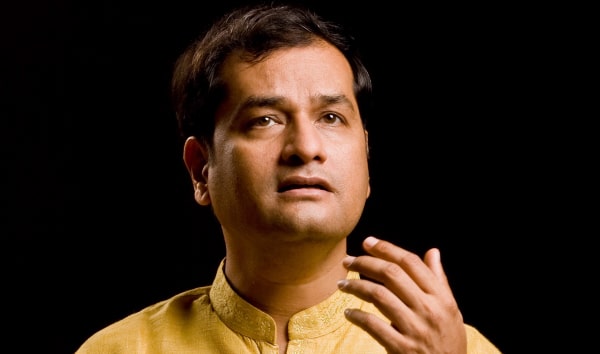 Uday Bhawalkar
Uday Bhawalkar is among the foremost Dhrupad vocalists and has been a strong force in its growing global recognition, popularity and resurgence. He's a disciple of Ustaad Zia Fariduddin Dagar (vocal) and Ustaad Zia Mohiuddin Dagar ( Rudra-Veena), the towering pillars of the Dhrupad tradition. Uday believes that when immersed in the note and raga, the self dissolves and only the music remains.
In 2004 at the Prithvi music festival Uday performed  with the legendary Ustaad Zakir Hussain. Uday has widely performed in the UK, Europe, USA, Morocco, Canada, Mexico, Singapore, Japan, and Israel.
In recognition for his artistry he has received many prestigious awards including the Kumar Gandharva Samman given by the Chief Minister of Madhya Pradesh (2001) and the Raza Foundation Award (2007 ) given personally by the eminent painter S H Raza.
Suhas Vyas
Emotion is the soul of music is what Suhas Vyas believes and that is how he leads his life. The all consuming passion to become a Hindustani vocalist has made him the fantastic artiste that he is.
Born on October 26, 1949 in Osmanabad, Suhas started imbibing musical values and training at a very tender age and before he knew music had become his raison de'etre. The early times of his life as a student were spent in deep influences of giants in Hindustani Classical music and then the most difficult part of discovering his own self in music.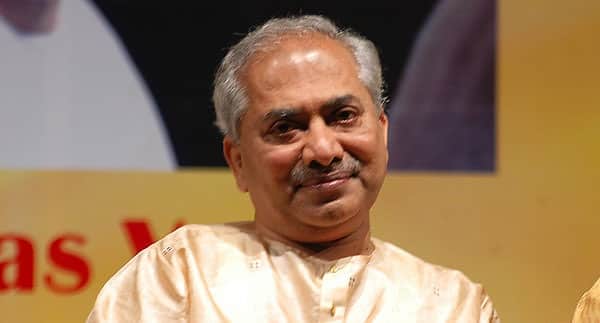 He had the privilege of being guided and mentored by none other than the genius of his illustrious father Padmabhushan Pandit C.R. Vyas, who taught him to think like a musician.
Though he was guided by a towering personality, Panditji was born with artistic qualities, the one which cannot be taught but have to be in born, the major one being the madness, or for want of a better word the undying passion to become an artiste, till a time comes when onecannot separate the art from the artiste.