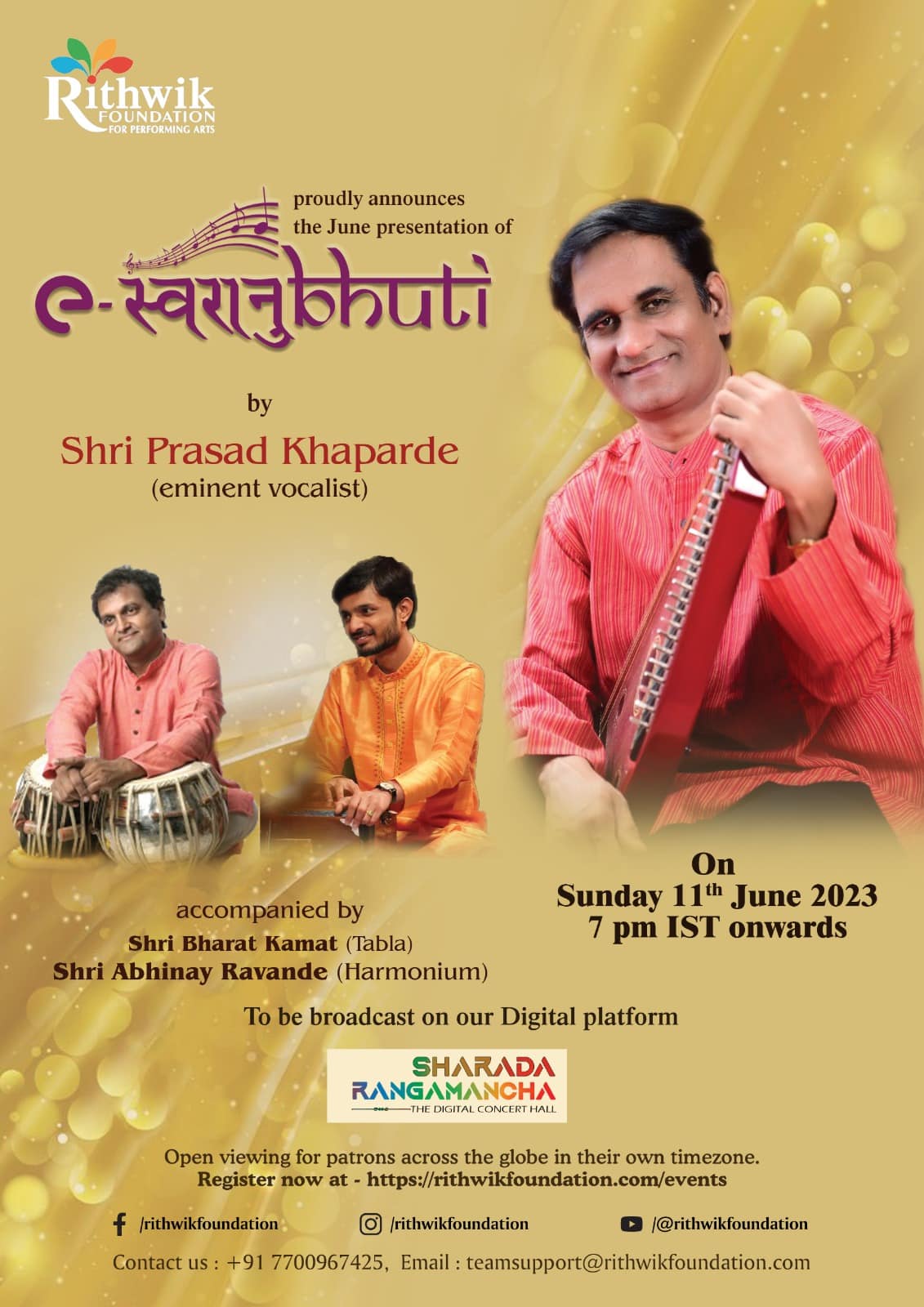 June edition of our e-Swaranubhuti series
Rithwik Foundation for Performing Arts is proud to present an exclusive e-Swaranubhuti program featuring Shri Prasad Khaparde.
It is live now on our digital platform 'Sharada Rangamancha' as well as on our Youtube channel.
Featuring: Shri Prasad Khaparde (Vocal) accompanied by Shri Bharat Kamat (Tabla) & Shri Abhinay Ravande (Harmonium)
Registration and viewership are free for this event.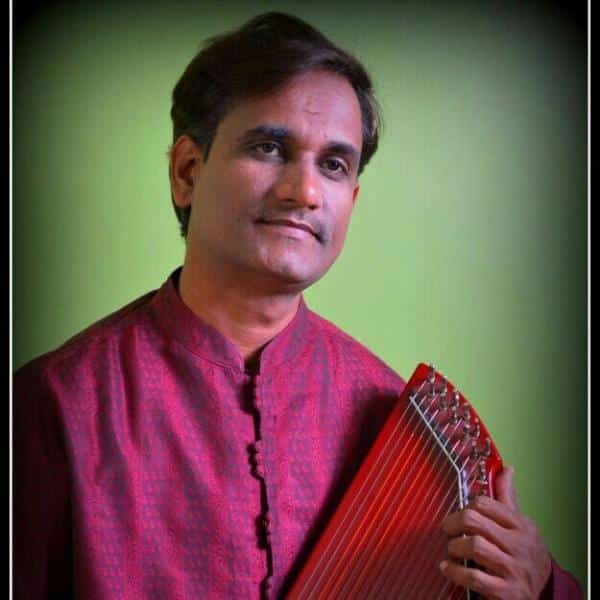 Shri Prasad Khaparde
Hailing from Ghatanji, a small town in Vidarbha Maharashtra, Prasad Khaparde was born in a family of music loving educationalists. His training in Music began with eminent Gurus like Shri Bhalerao, D. V. Panke, Pandita Sumantai Choudhari and Late Padma Bhushan Ustad Abdul Rashid Khan.
Prasad Khaparde completed his Masters in Classical Music from Amravati University and was also a scholar at ITC Sangeet Research Academy, Kolkata. Since 1998, Prasad Khaparde has been under the able guidance of Padmabhushan Ustad Rashid Khan.
Over the years, Prasad Khaparde has performed in many prestigious Music Festivals such as Sawai Gandharwa Sangeet Mahotsav in Pune, Shree Baba Harivallabh Sangeet Sammelan in Jalandhar, Pt. Jitendra Abhisheki Mahotsav and Kesarbai Kerkar Samaroh in Goa, Tansen Samaroh in Gwalior, Xavier's Jan Fest Festival in Mumbai, Pt. Vasantrao Deshpande Samaroh in Nagpur, Mandu Festival in Madhya Pradesh, Saptak Festival in Ahmedabad, Bharat Sangeet Utsav in Chennai and "Sahela Re" – a special event organised by Amol Palekar to celebrate the 80th birthday of Gansaraswati Pandita Kishoritai Amonkar. Prasad Khaparde has also enthralled his audiences abroad in countries like USA, Canada, Turkey, Dubai and Muscat.
Prasad Khaparde enjoys being a part of cross over projects as much as he relishes performing traditional classical music concerts.
His song "Tere Khayal" in the MTV Coke Studio Season 2 along with European composer Nitin Sawhney is loved by one and all.

Register for email updates