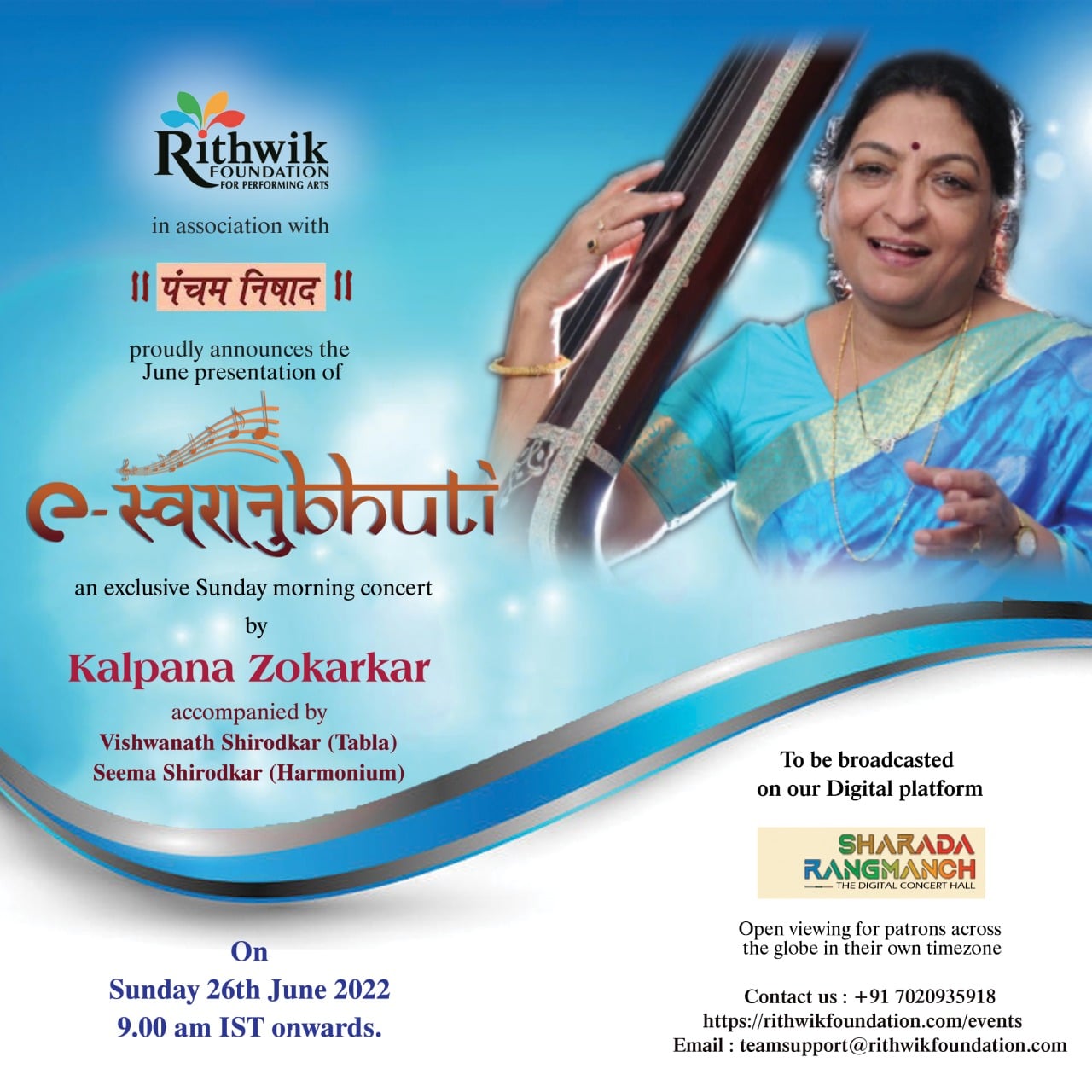 Featuring Smt. Kalpana Zokarkar
The June edition of our e-Swaranubhuti features a powerhouse of vocal talent.
Smt. Kalpana Zokarkar ji will definitely serenade you with her special morning performances.
The event is FREE for everyone to watch.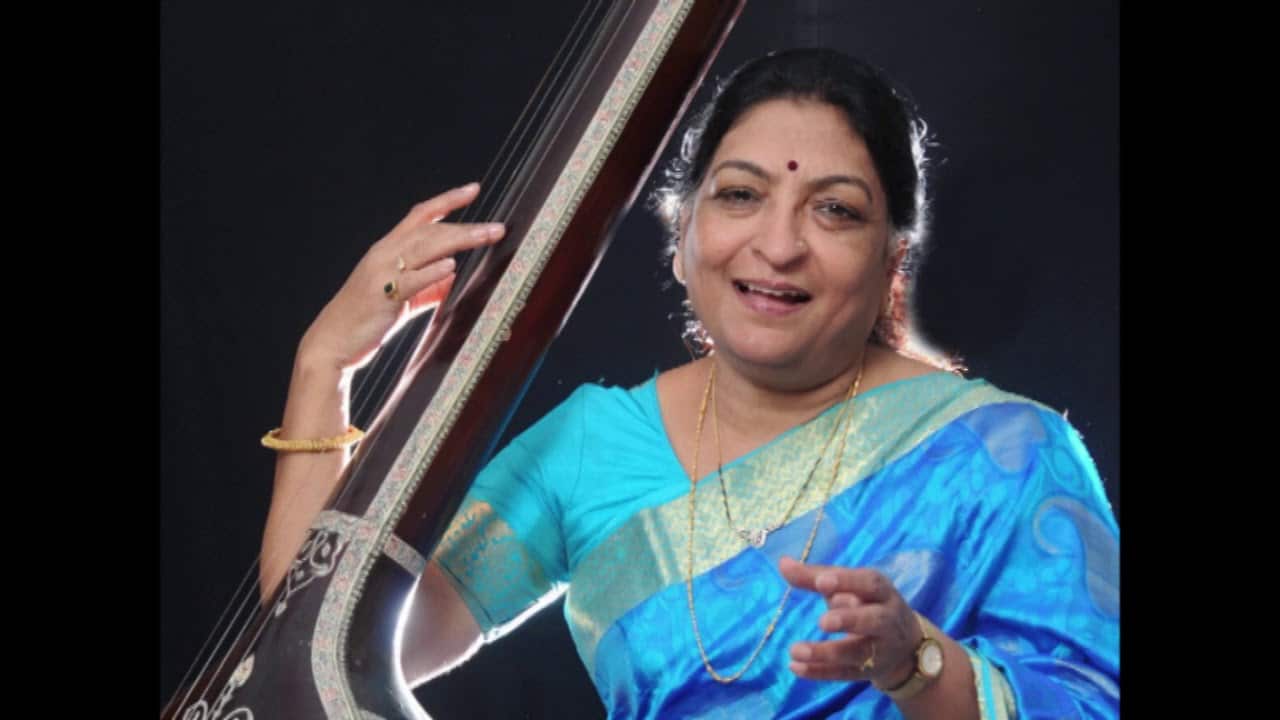 A testament to utmost dedication and will
Kalpana Zokarkar is fortunate to receive the mantel of a rich heritage which includes Ustad Rajjab Ali Khan of Dewas, her father and guru, Shree Krishnarao Majumdar (Mamasaheb) who had the rare opportunity of close contact with many stalwart vocalists; Pt. Bhaskar Rao Khandeparkar, Smt. Anjanibai Malpekar, Pt. S.N. Ratanjankar and many others.
In her, one witnesses a complete blend – a melodious voice bestowed by nature, interaction with doyens of Indian Classical Music and dedication towards pursuing an inimitable style of rendering.

Register for e-Swaranubhuti June 2022