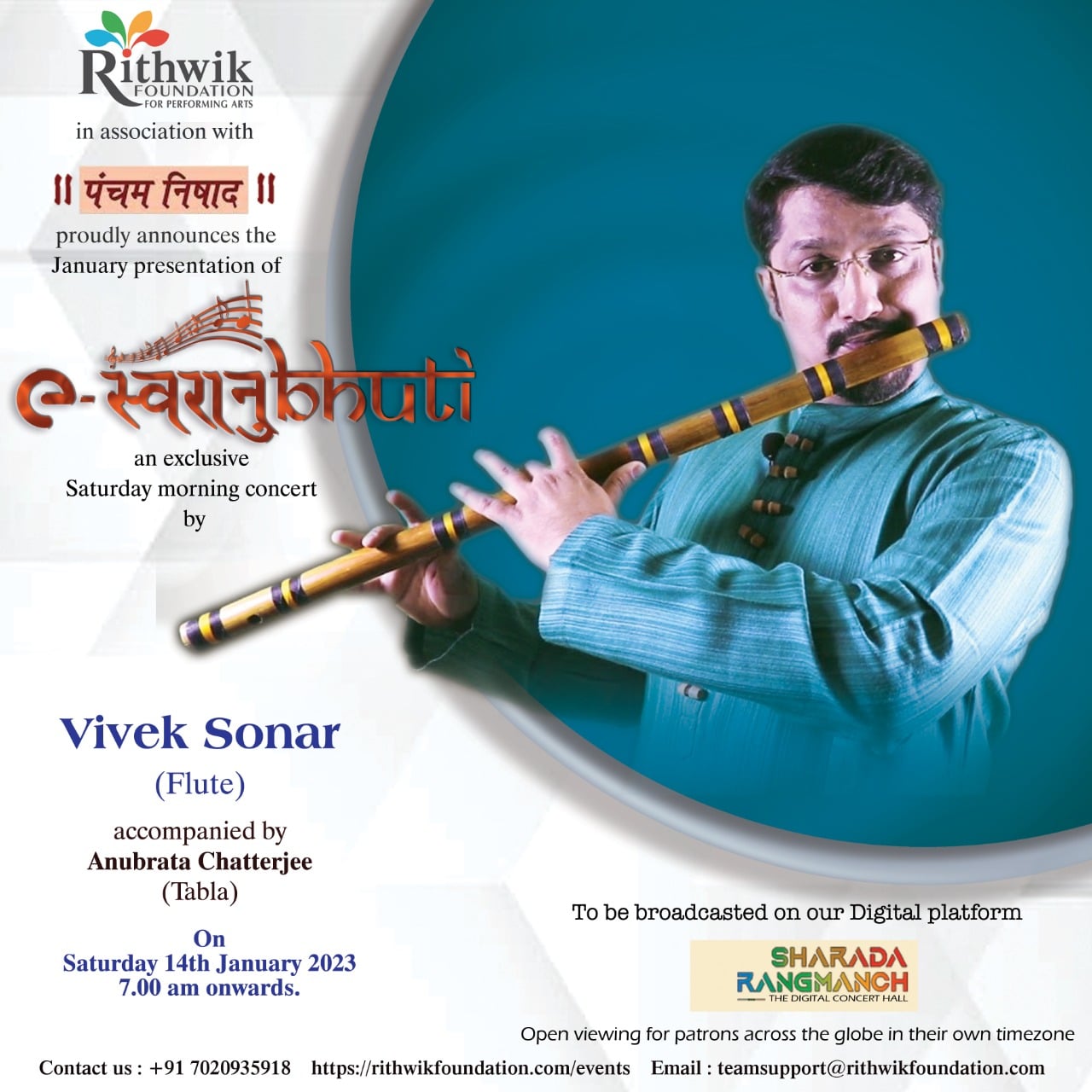 Featuring Vivek Sonar
The January edition of our e-Swaranubhuti series showcases will take you to a different world through the notes of Vivek Sonar's masterful flute.
The event is FREE for everyone to watch.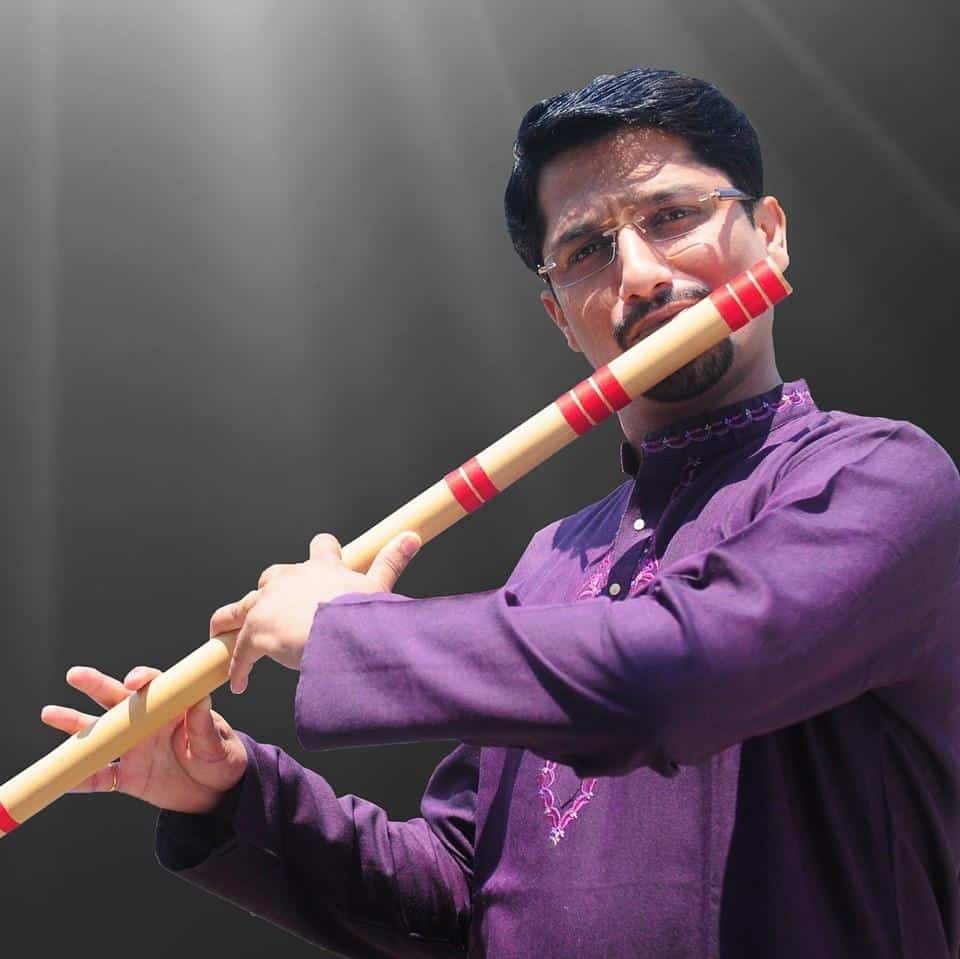 Vivek Sonar is a finest flautist of India. He is a senior disciple of Padma Vibhushan Pt. Hariprasad Chaurasia, a musical genius and a global ambassador of flute across the world.
Born in Chalisgaon, Maharashtra, Vivek started playing the flute at a tender age, inspired by his late father Shri Ramchandra Sonar – an eminent vocalist of the 'varkari sampradaya' (a traditional music community of pilgrims). After getting trained by his father, Vivek moved under the wings of his first Guru – Pt. Purushottam Antapurkar. It was here his professional skills were fine tuned and appreciated.
In 1997, Vivek moved to Mumbai to be trained under Pt.Hariprasad Chaurasia. His association with Panditji allowed him to move deeper into the realms of exploring the flute as a powerful musical instrument to express himself. Vivek's discipline and practice under the able guidance of Panditji got him recognition in the music world. His powerful blowing skills coupled with a strong command over Tantakari and Layakari was lauded by music lovers and critics.

Register for email updates