About e-Swaranubhuti August 2020
This is a very different year and we all know that we cannot go out from our homes to pay homage to Lord Ganesha and also to attend the various programs which used to be the hallmark of the Ganapati Festival in each city all over the world. We have carefully designed the inaugural session of e-Swaranubhuti to make your Sunday morning memorable for you. The Sunday of the August e-Swaranubhuti fell during the Ganapati Festival this year. The program starts with a very special invocation ( Vandana) of Lord Ganesha in Kathak by Internationally acclaimed dancer Rujuta Soman, followed by a session on Hindustani Classical music ( Khayal gayaki)  with a bouquet of Morning Ragas by Pandit Jayateerth Mevundi . Panditji also performs special session on Bhajans of Lord Shiva, Goddess Parvathi and Lord Ganesha in his concluding session.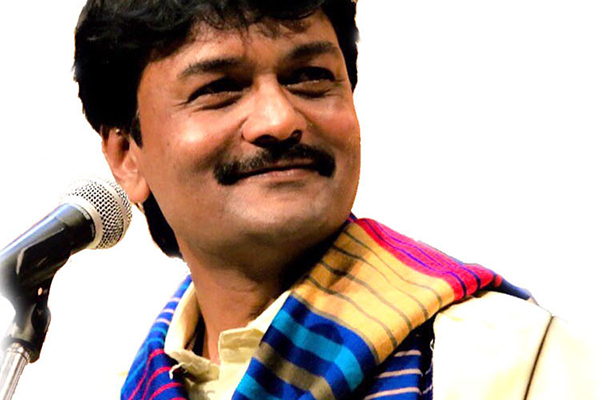 Pandit Jayateerth Mevundi
Pandit Jayateerth Mevundi is one of the Kirana gharana's leading vocalists. Born in Hubli, Jayateerth ji's initial training began right at home, informally singing bhajans and other devotional music. He recounts that "there was no musician as such in my family, although they would listen to songs on the radio, identify the ragas and appreciate music in general".
Aged 14 he ventured out to find a guru. He received instruction from Pandit Arjunsa Nakod for over a decade, and later trained with Shripati Padigar, a disciple of Pandit Bhimsen Joshi ("whenever I listened to Bhimsen-ji on the radio, it used to cast a spell on me…"). Many hear a resemblance between his voice and Joshi's, with strong incorporation of ideas from Carnatic music and a rich abhang repertoire.
He continues to take an eclectic, spiritual approach to classical music ("compositions are soaked in the Bhakti rasa [devotion] and are dedicated to the supreme lord. I am a very spiritual person.").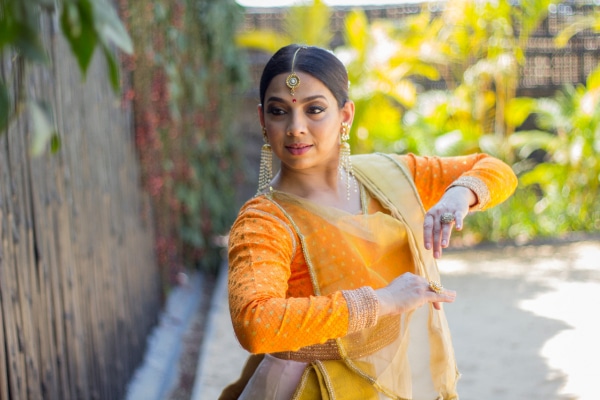 Rujuta Soman is one of the international leading Kathak dancers of India and founder of the Rujuta Soman Cultural Academy. She has received tutelage from late Guru Pandita Dr. Rohini Bhate for over 20 years. She has to her credit many productions like Rajahansa, Trishna, Krishna Sankeertan, Shivashakti Tatva, Bhairav Bhawataraka and others.
She has been bestowed with many honors and titles like "Nritya Alankaar" by Akhil Bharatiya Gandharva Mahavidyalaya and "Singaar Mani" by Sur Singar Samsad. In January 2018, Rujuta has been awarded the " Shree Nandini " award for outstanding contribution in the field of dance by the FIFTH NOTE ACADEMY ( a new vertical of Shakhri Begum Memorial Trust ) at the hands of Mr. Praveen Kadle , Ustaad Rashid Khan and Prof. Mandavi Singh .
Rujuta Soman is also the creative advisor at Rithwik Foundation for Performing Arts and the director of RSCA, a division of RFPA.