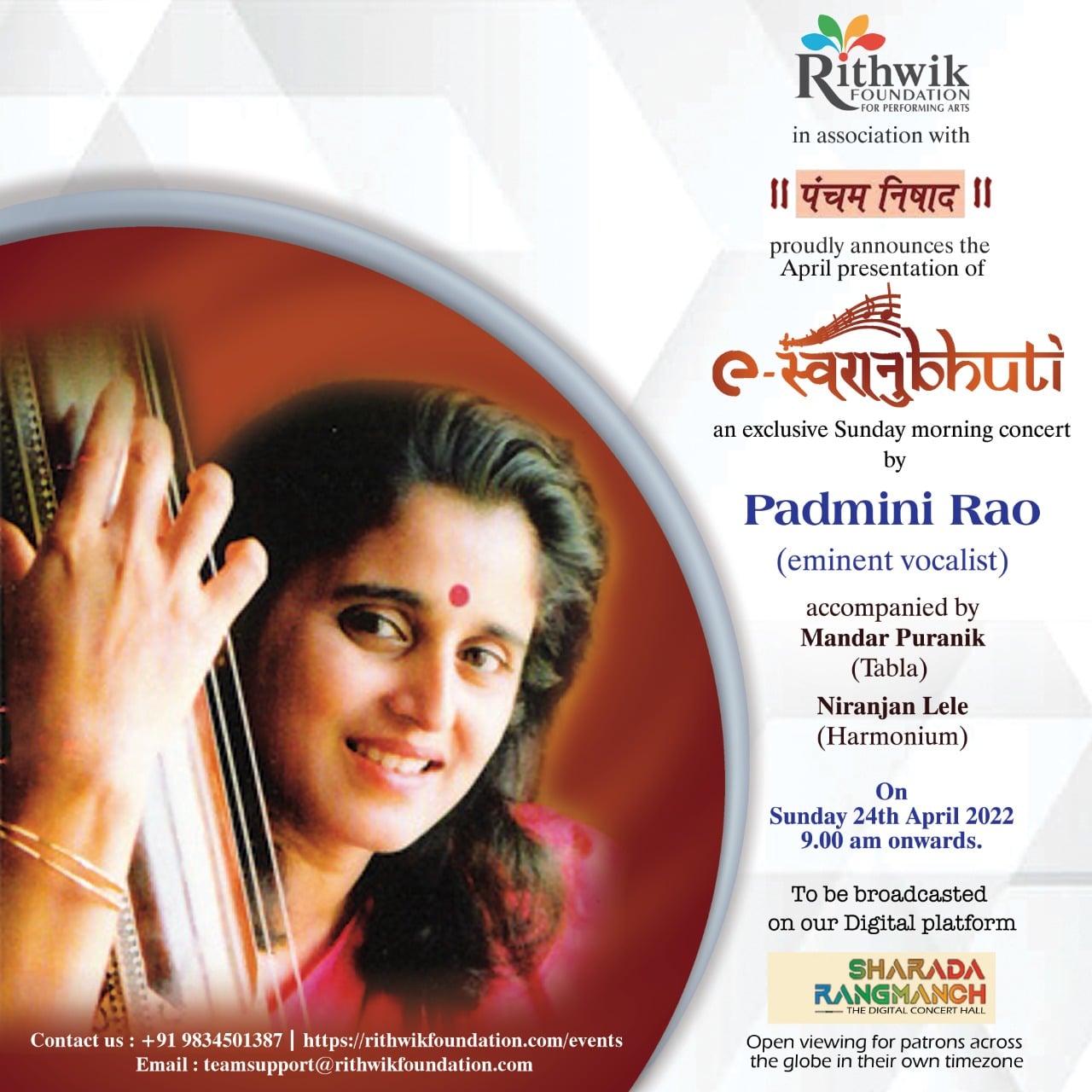 Featuring Smt. Padmini Rao
The April edition of our e-Swaranubhuti showcases one of the finest vocalists of the Kirana Gharana.
Smt. Padmini Rao ji is all set to serenade you with her performance.
The event is FREE for everyone to watch.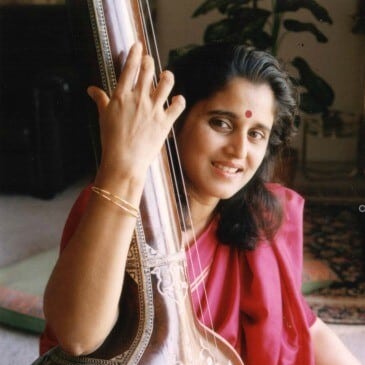 A Multi-Dimensional Personality
Smt. Padmini Rao is an accomplished exponent of the Kirana Gharana form of North Indian Classical Music. She is one of the senior most disciples of Padma Vibhushan Dr. Prabha Attre with whom she has been associated for over 35 years. Padmini had her vocal musical initiation at a relatively tender age under the guidance of Pandit Manohar Otavkar. Thereafter, over a period of six years, she received training in the Sitar from Mrs Pramila Dagar. Discovering that her first love was for vocal music, Padmini reverted to the vocal form, undergoing 11 years of rigorous training in voice culture under the guidance of the late Ustad Zia Mohiuddin Khan Dagar.
Her interests and talents extend well beyond music. Academically, Padmini is a graduate in Chemistry with honours from the University of Bombay, where she was a rank holder. Thereafter, she completed her post-graduation in music with distinction from the SNDT University Bombay, bagging a number of honours in the process, including the Gana Hira Award for musical excellence.

Padmini Ji Invites You To The Event

Register for e-Swaranubhuti April 2022