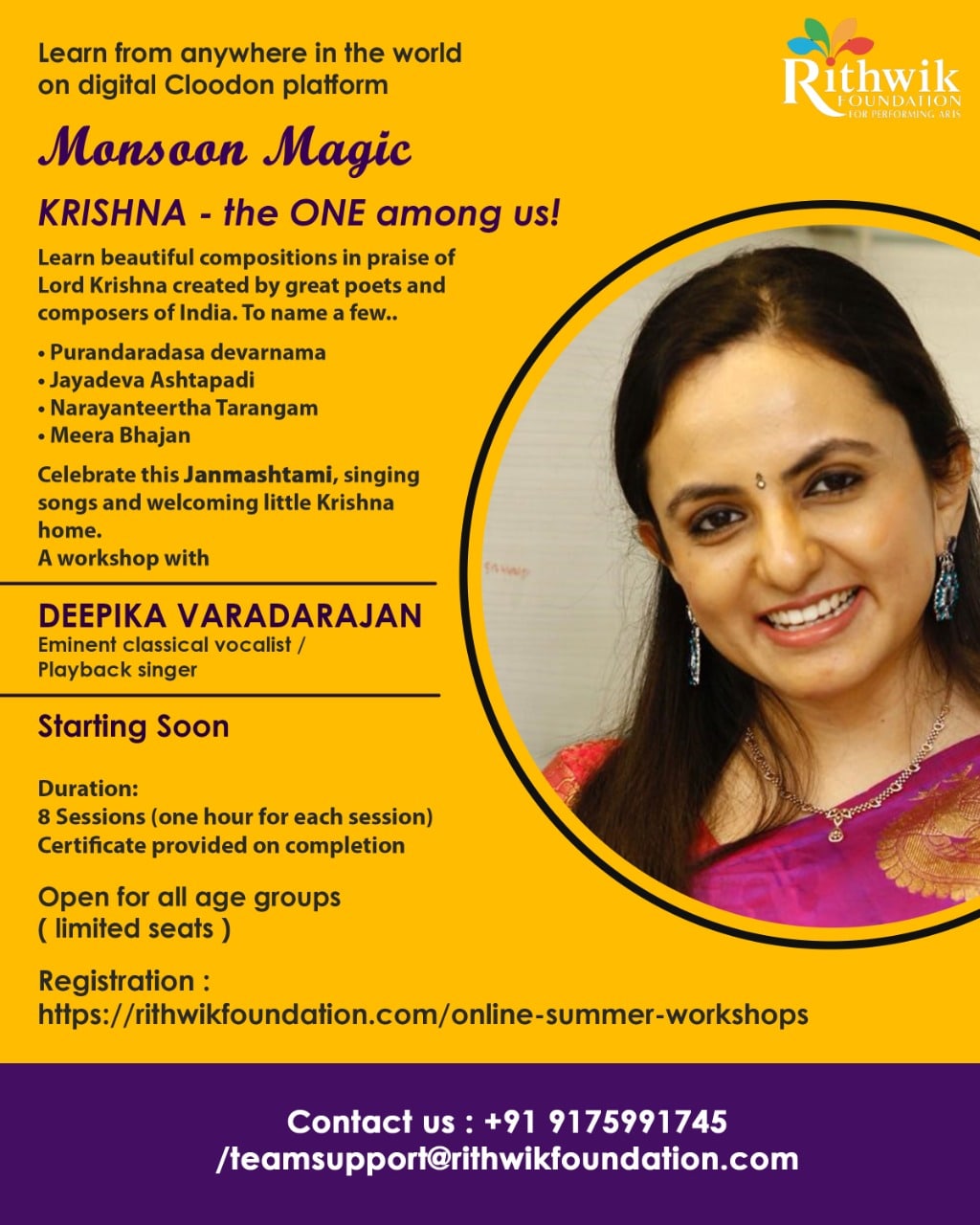 Learn Songs In Praise Of Lord Krishna
Deepika V's Monsoon Workshop
From a Purandaradasa to a Surdas, from a Meera to a Jayadeva, tell me who doesn't adore Lord Krishna?
I feel Krishna is a part of us. He is not only the supreme power that we look up to from a distance… He is a friend to some, a mentor to us, giving all the life lessons we would ever need, a child who is so loved and a lover to Meera and poets alike… This quality of Krishna makes him just like us, donning many roles in a life time… as a result of which, the emotions and expressions poets have conveyed towards Krishna is unfathomable.
The different thought processes and feelings have culminated into compositions and songs in a wide variety of musical styles…
A Purandaradasa devarnama, Jayadeva ashtapadi, Narayana teertha Tarangam, Meera bhajan, A Dikshitar or a Tyagaraja kriti or an Annamacharya Sankeertana… all of them sing about one God, yet in different languages, different musical phrases, different rhythmic structures and different themes…
Krishna is truly ONE among us.
Celebrate this Janmashtami singing the praise of Lord Krishna!