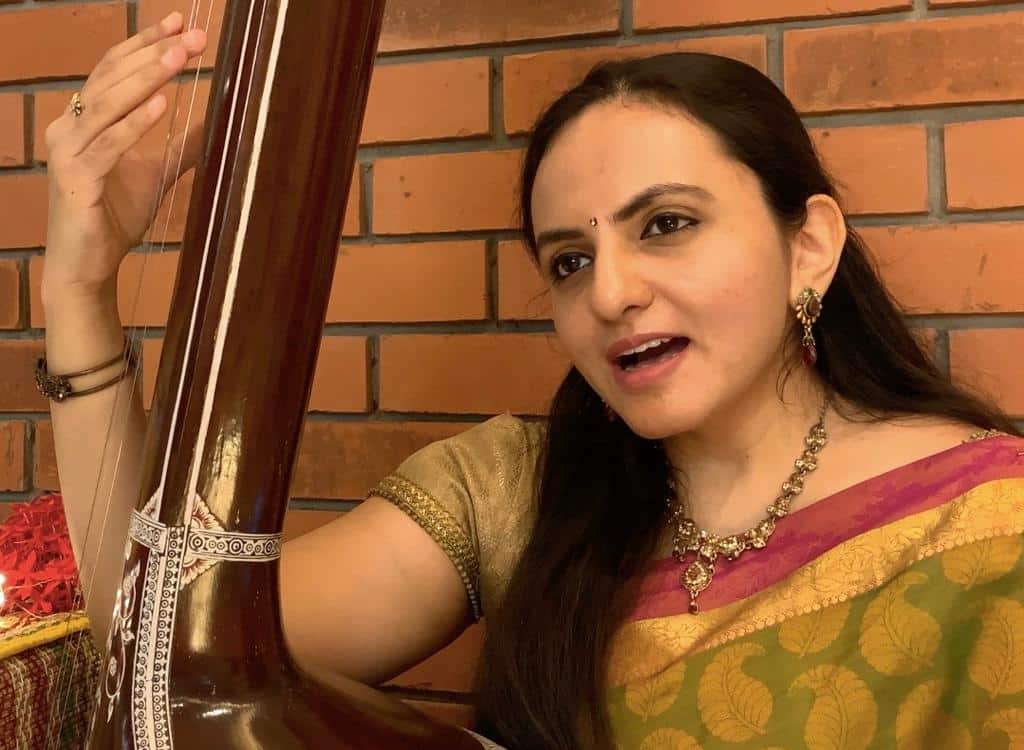 A Foray Into Deepika Varadarajan's Musical Journey
Deepika is a multifaceted performer with an experience of two decades in the music industry. With over 100 film songs in six languages to her credit, Deepika performs actively in the Classical music circuit.
Deepika is an A grade All India Radio artist. She is well versed in both the North Indian and South Indian classical music.
Deepika also performs along with the legendary Shankar Mahadevan on his special shows.
What Deepika Has To Say About The Swarateerth Music Fesitval
Listening to live classical music performances is such a pleasurable experience, isn't it? We take away with us different aspects of the performance and hold on to them dearly. For some, it could be the sheer calming effect of the alaaps, while to others the thrill of the lighting speed taans. For students of music, it is always a great learning experience to watch artists up close as they perform… Some find music meditative, and for them a live classical music event is an intense, spiritual, inward journey.
However, to organise and pull off a MUSIC FESTIVAL physically is a daunting task without a doubt. But imagine if you chose to organize the concerts with the same grandeur, digitally?
That's exactly what Sri Jayateerth Mevundi ji is all set to do in association with Rithwik Foundation For Performing Arts. Jayateerth jii does not consider consider the pandemic to be a deterrent.
SWARATEERTH, the most anticipated music fest of Hubli is reaching out to all the music lovers of the world this year, digitally, through RFPA's online platform "Sharada Rangamancha".
Mark your calendars for the 14th and 15th of November.
In a festival where great artists like Sri Ajay Pohankar ji, Smt.Kala Ramnath ji and Sri Jayateerth Mevundi ji are performing, I consider myself extremely blessed and fortunate to have got an opportunity to sing.
In the two-day festival you have wonderful music coming your way from fine artists like Sri Abhijeet Pohankar, Smt. Mrunmayee Phatak, Sri Shadaj Gokhindi, Sri Siddhartha Belamannur and Sri Chaitanya Pawar.
Celebrate this Diwali with Swarateerth! May the Festival of Lights add lots of color and glitter to our lives and bring us loads of prosperity and happiness.
दीपावली की हार्दिक शुभकामनाएं
Seeking your blessings and good wishes!