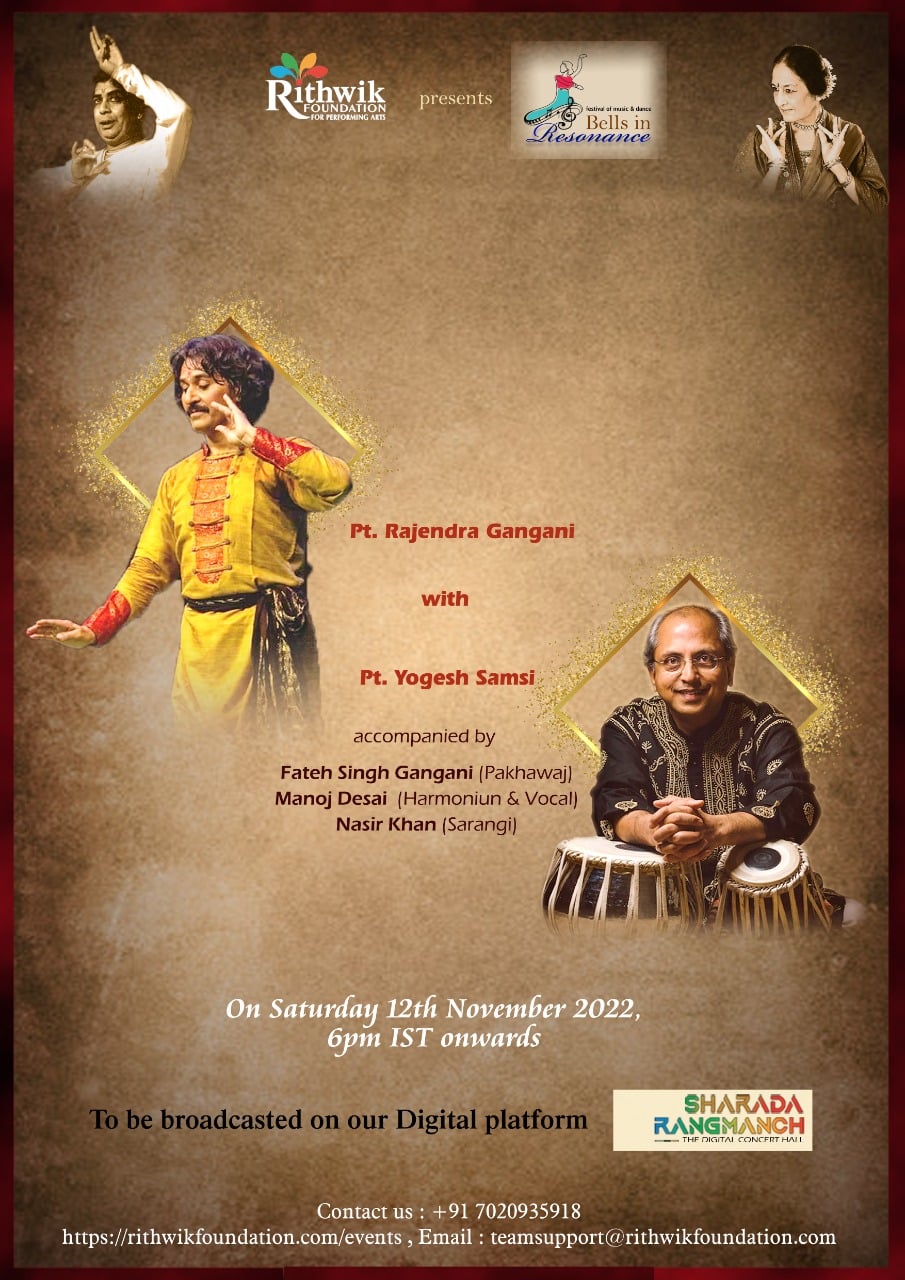 Honouring Indian Heritage and Traditions
India has an ancient tradition of classical dance and music. The stalwart Gurus worked relentlessly in their pursuit and excellence, thus carving a niche for themselves and contributing magnificently to its repertoire. Bells in Resonance is a tribute to the luminaries of Indian classical dance and music, a humble attempt to offer homage to the masters.
We are happy to launch yet another rendition of this culturally significantevent on our digital platform.
Featuring
Pandit Rajendra Gangani
Pandit Yogesh Samsi
The event is FREE for everyone to watch.

Featured Artists in Bells In Resonance November 2022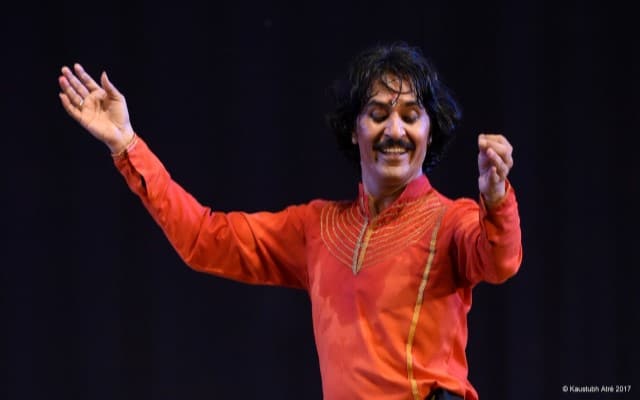 Pt. Rajendra Gangani
The disciple and son of Pt. Kundanlal Gangani, Rajendra Gangani started training in the art of Kathak dance at the early age of four. The renowned Jaipur 'Gharana' saw the emergence of an outstanding performer and crusader of the art in the talented scion of a family of hereditary dancers serving the art of Kathak for centuries together.
Pt. Rajendra has easily absorbed the most complicated and difficult 'Bols' of Kathak, today, mesmerizing audiences under the spell of his art for hours together. He has enriched himself with the essence of this style of dance together with integrating the purity of tradition with the creativeness of a contemporary approach.
Pt. Rajendra graduated from the Kathak Kendra, Delhi in the year 1983-84, and ever since has made significant contributions to this field. He stands out for his style; making use of his excellent blend of manly grace and delicacy, he depicts the devotional aspects that characterizes the Jaipur gharana. His dance forms depict the love of Radha Krishna, different Lilaas of Lord Vishnu. A large number of thematic items like Leele-Varnan, Raag Vistaar, Tribandhi, Sargam, Zhalak, Srijan, Kavitakriti, Maharaas, Parikrama have been produced by him.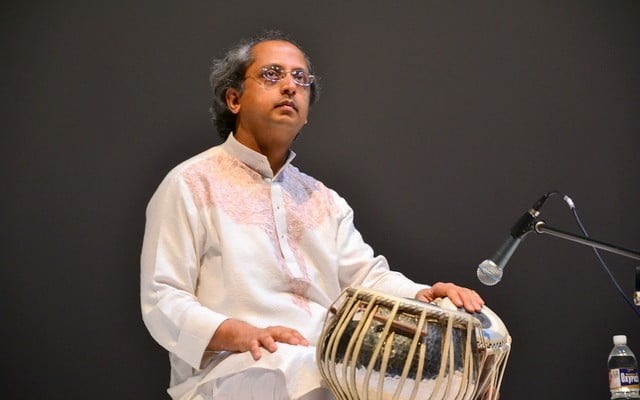 Pt. Yogesh Samsi
A unique tabla artist who has simultaneously scaled unprecedented heights of achievement in solo performance, accompaniment, and pedagogy. As a soloist, Yogesh ji balances both tradition and innovation in the Punjab Gharana. His performances showcase mastery over a vast range of traditional content, more recently unearthing and sharing rare repertoire that was lost during partition. At the same time, he brings fresh perspective to the canon by presenting new ideas that capture the philosophy and rhythmic thought processes of his Guru, Ustad Allah Rakha ji.
As an accompanist, Yogesh ji has provided sensitive and thoughtful tabla accompaniment for many leading vocalists and instrumentalists. His approach has been instilled by the close grooming under his father and stalwart vocalist, Pandit Dinkar Kaikini ji.
Yogesh jis commitment to the future of tabla and his inherited tradition is most evident in his extensive efforts as a Guru to a new generation of accomplished tabla professionals.
His pedagogical approach aims to nurture creative independent thinkers who will propagate and evolve the Gharana.

Register for email updates