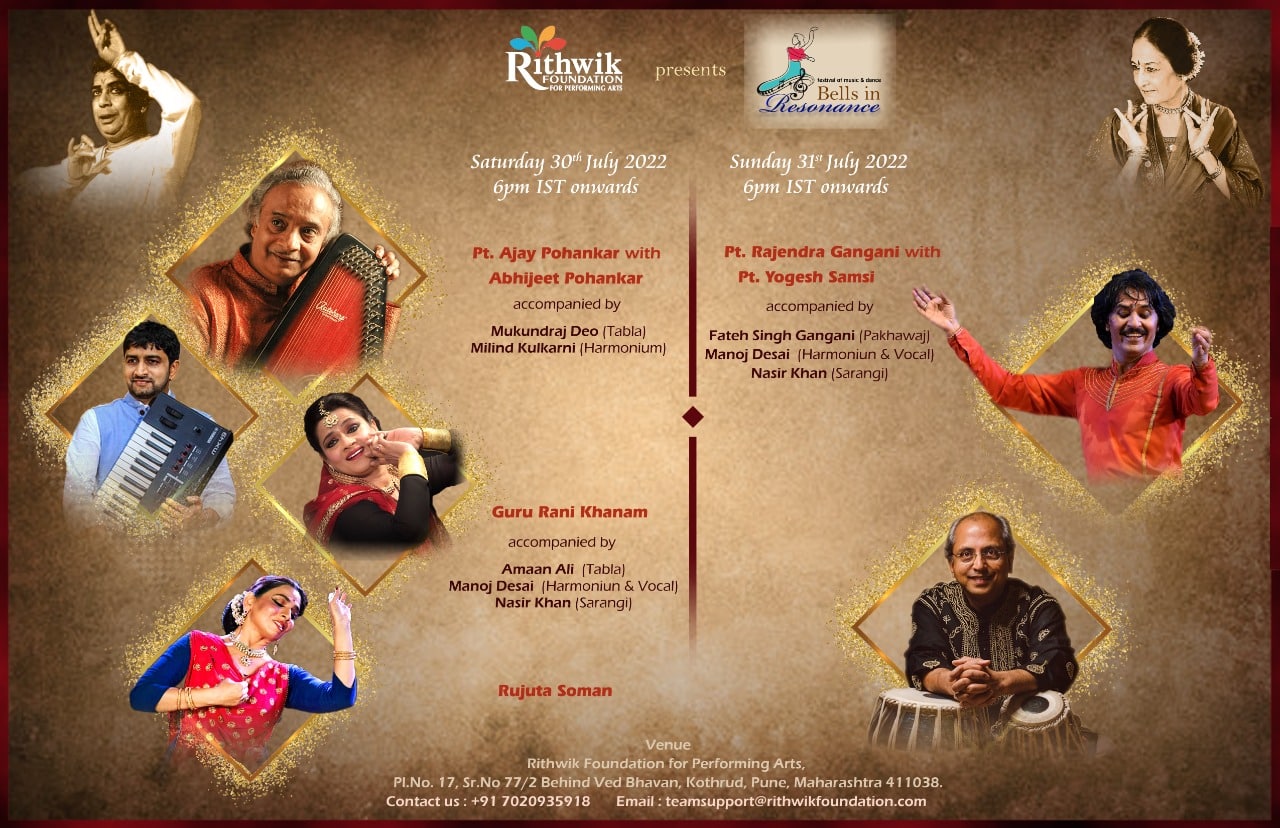 Rithwik Foundation for Performing Arts recently presented a mega 2-day event, celebrating the stalwarts of Indian classical dance. Titled Bells in Resonance, this event was organized at our centre in Pune.
It featured some of the finest talent of our country, with each artist demonstrating the excellence of their artistry.
Featured Artists of Bells in Resonance
Pandit Rajendra Gangani is the foremost leading exponent of the Jaipur gharana of Kathak
Maestro Pandit Ajoy Pohankar follows the Kirana and the Gwalior Gharana, his versatile singing abilities give him the mastery over the Patiala Gharana as well.
Pandit Yogesh Samsi is an internationally acclaimed tabla exponent who has simultaneously scaled unprecedented heights of achievement in solo performance, accompaniment, and pedagogy.
Guru Rani Khanum is a disciple of Pandit Birju Maharaj and one of the most sensitive and astute interpreters of Lucknow Gharana of Kathak.
Shri Abhijit Pohankar is a Fusion Music Maestro/Music producer known for his unique style of blending traditional and modern music.
Smt Rujuta Soman is one of the leading Kathak dancers of India with international acclaim, honed and polished under the tutelage of late Guru Pandita Dr. Rohini Bhate.
The Buzz Around Bells in Resonance
Click the images to read the full articles