Arpit Digital 2022 Live Sessions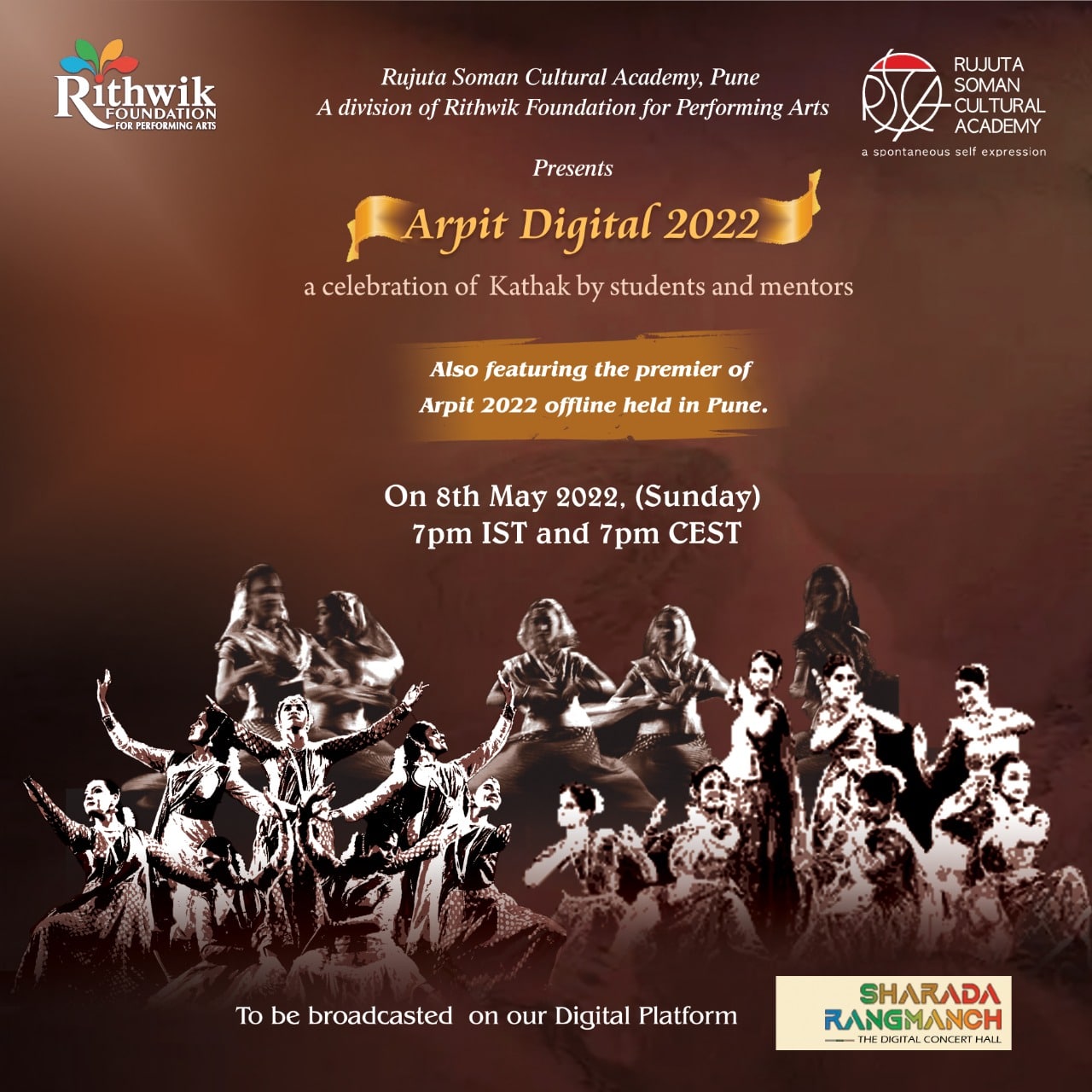 Arpit Digital 2022
Arpit, a Sanskrit word means 'to dedicate'.
The students of Arpit, under the able guidance of their guru Rujuta Soman, scale new heights of in their Kathak training. It is evident from their hard work and persistence that they've dedicated much of their life to the pursuit of their dance form.
The event is FREE for everyone to watch.


Register for Arpit Digital April 2022