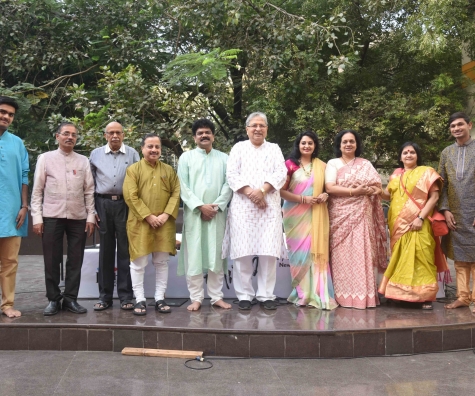 Pancham Nishad is an organization which has been conceptualizing and managing musical events for over 2 decades.
Incorporated in 1996, Pancham Nishad is on a mission to showcase the richness of Indian traditional performing arts.
'Pratah Swar' is a classical indian music concert organised monthly on the fourth sunday morning in the foyer of Ravindra Natya Mandir, Mumbai by Pancham Nishad creatives and supported by Rithwik Foundation for Performing Arts.
Pancham Nishad (incorporated in 1996) has been conceptualizing and managing events since past 2 decades. Its objective is to showcase the rich indian traditional performing arts.