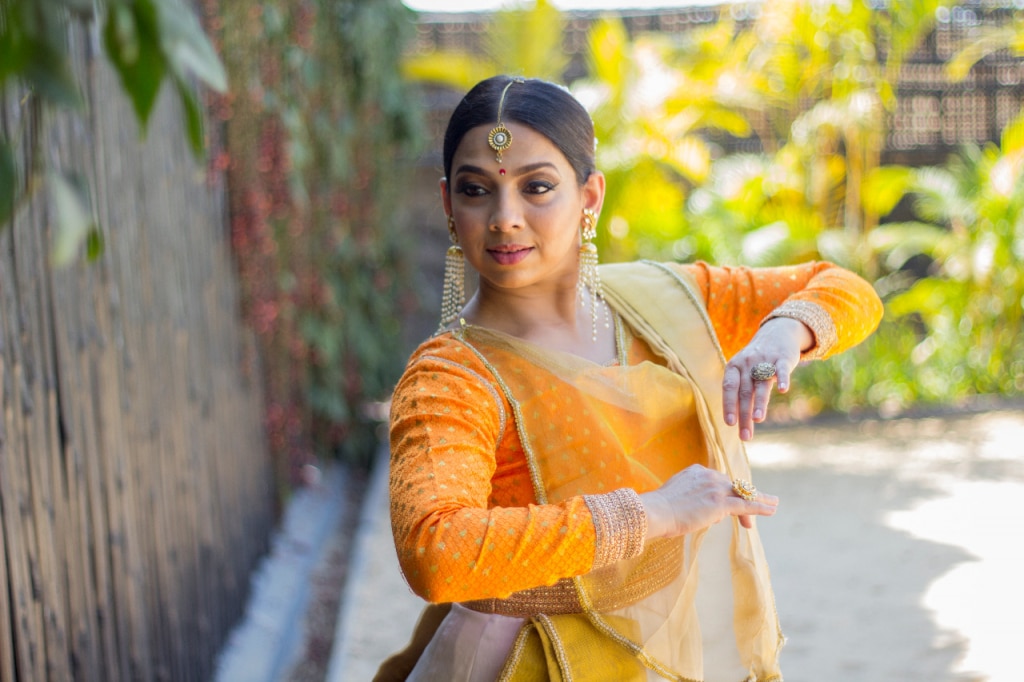 ONLINE CLASSES | GURU IN RESIDENCE
Rujuta Soman
What will you learn: 
Subtle nuances of Abhinaya

 

Understanding the application of lay/timing in 

A

bhinaya

 

L

earning rarely performed aspect

s

 

of K

athak 

like 

"Doha" and "

Lamchad

 

Kavitta

" (poetry)

 
In this workshop, with her invaluable guidance, she will primarily focus on the Abhinaya & Expression techniques in Kathak.
Workshop Details: 
Level: Beginner to Intermediate 
Expected Proficiency: 4+ years 
Duration: 4 hours – 4 days (1 hour/day)
Besides the weekly workshop, Rujuta also takes online dance classes. The classes have 3 levels of teaching, namely, Basic, Intermediate, and Advanced. The classes are centered around the topic 'Introduction to Kathak' and are available for the following Age Groups: 
Classes for Students Aged 6 to 10
Classes for Students Aged 11 to 15
Classes for Students Aged 16 to 21
Classes for Students Aged 22 and above
Classes will be tailored to each age group. For these classes, age is not a criteria, but the student's inclination and level of interest in Kathak is.
About Rujuta Soman
Rujuta Soman is one of the international leading Kathak dancers of India and founder of the Rujuta Soman Cultural Academy. She was honed and polished under the tutelage of late Guru Pandita Dr. Rohini Bhate for over 20 years. She has to her credit many productions like Rajahansa, Trishna, Krishna Sankeertan, Shivashakti Tatva, Bhairav Bhawataraka and many more which are highly appreciated on prestigious platforms. Rujuta Soman is also the creative advisor at Rithwik Foundation for Performing Arts.