Swaranubhuti Series
Swaranubhuti, a flagship event of Rithwik Foundation, had fast become a favorite when we used to organize physical renditions pre-Covid season. Despite the lockdown and the lingering worry of the virus, we were among the first to adapt to the digital 'new normal'.
We successfully launched e-Swaranubhuti, the first digital edition of an RFPA event, in August 2020, which was tremendously well received.
We will keep returning with newer performances by your beloved artists every month.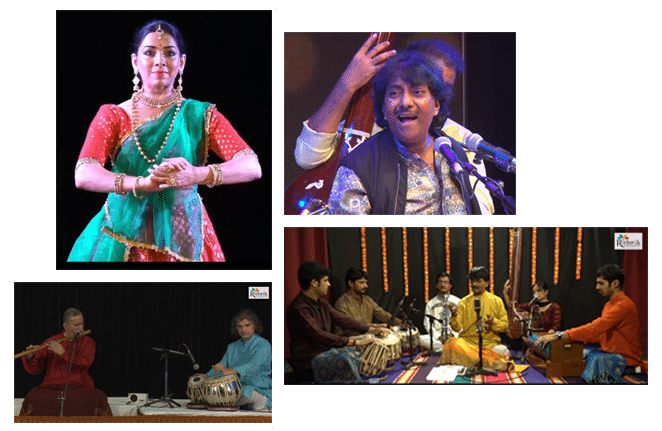 Latest e-Swaranubhuti event
E-SWARANUBHUTI JUNE 2021
Featuring A Dynamic Duo
Everyone's favorite, Pandit Hariprasad Chaurasia will be pairing up with the epitome of talent, Pandit Yogesh Samsi on the tabla.
The event is available for FREE viewing.

View past e-Swaranubhuti performances
e-Swaranubhuti archive