Swaranubhuti Series
Swaranubhuti, a flagship event of Rithwik Foundation, had fast become a favorite when we used to organize physical renditions pre-Covid season. Despite the lockdown and the lingering worry of the virus, we were among the first to adapt to the digital 'new normal'.
We successfully launched e-Swaranubhuti, the first digital edition of an RFPA event, in August 2020, which was tremendously well received.
We will keep returning with newer performances by your beloved artists every month.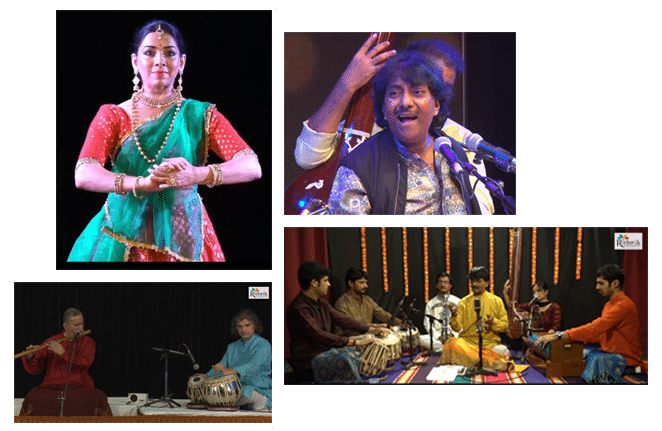 Latest e-Swaranubhuti event
E-SWARANUBHUTI APRIL 2021
Celebrating The Birth Centenary Year Of Pt. Bhimsen Joshi
As a tribute to the revered Pandit Bhimsen Joshi on his birth centenary year, Anand Bhate and Jayateerth Mevundi pair up for the April edition of our e-Swaranubhuti series!
The event is available for FREE viewing.

View past e-Swaranubhuti performances
e-Swaranubhuti archive